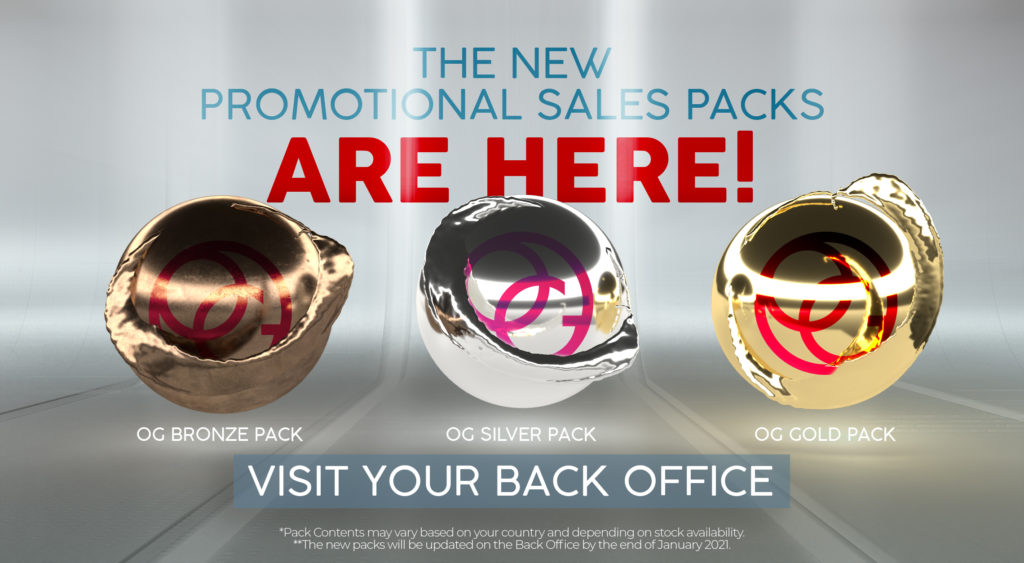 2021 has arrived and it brings exciting news!
We have updated our Promotional Sales Packs Bronze, Silver and Gold!
Visit your BACK OFFICE now and discover* them all!
*Pack Contents may vary based on your country and depending on stock availability.
**The new packs will be updated on the Back Office by the end of January 2021 for all the markets.