Translations: Italian | Spanish|
Sweet, versatile and with a thousand properties: it's pumpkin! Protagonist of the autumn and winter months. In this recipe we have chosen to use it to create a dessert with a soft consistency: the pumpkin pie with amaretti and Organo™ Gourmet Mocha.
INGREDIENTS
130 gr of pumpkin
140 gr of flour
60 gr of amaretti
1 sachet of Mocha
50 ml of seed oil
100 gr of sugar
40 ml of water
2 tablespoons of orange juice
2 eggs
1 sachet of backing powder
1 grated orange peel
1 pinch of salt
Powdered sugar for garnish
PREPARATION
To prepare the cake, start by removing seeds and pumpkin skin, then cut it into pieces that are not too thin. Grate the pumpkin roughly and add the water, oil and juice.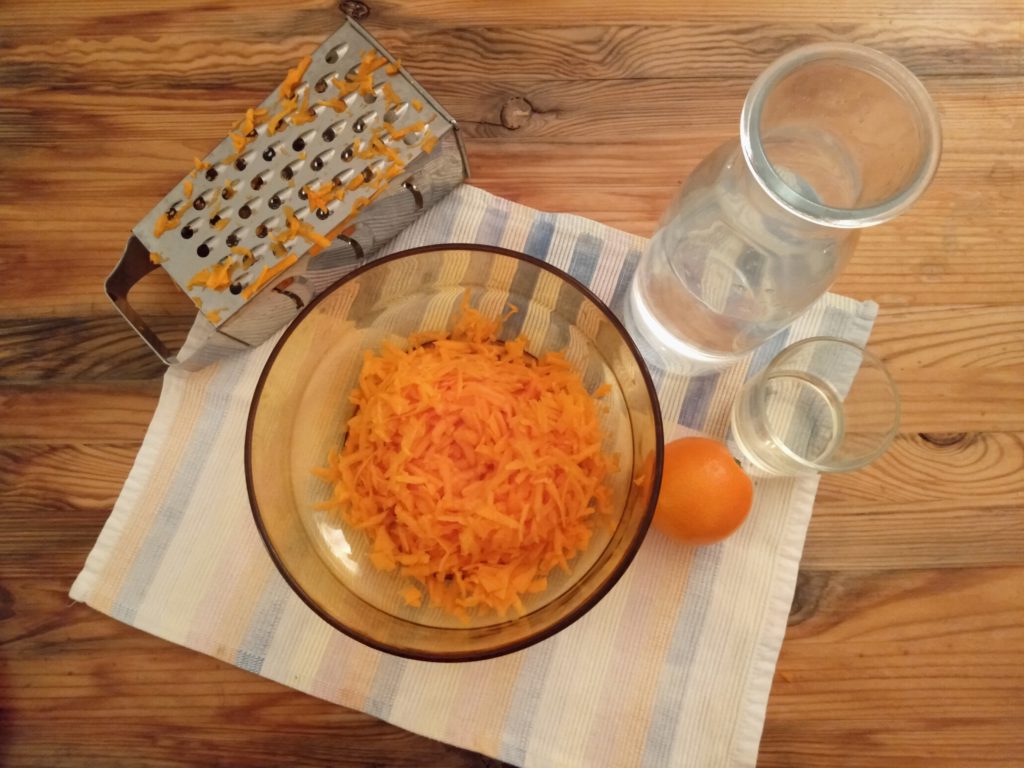 Grate the orange peel and add it to a bowl with sugar and Organo Gourmet Mocha, then beat the eggs with the mixture and mix everything.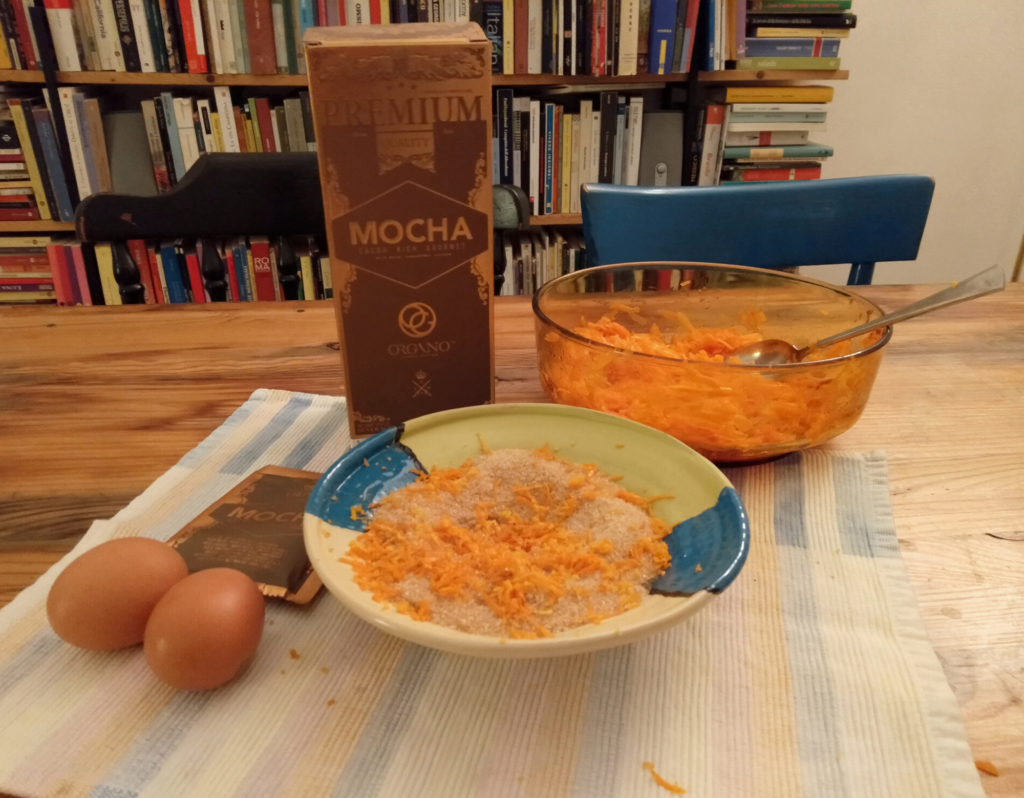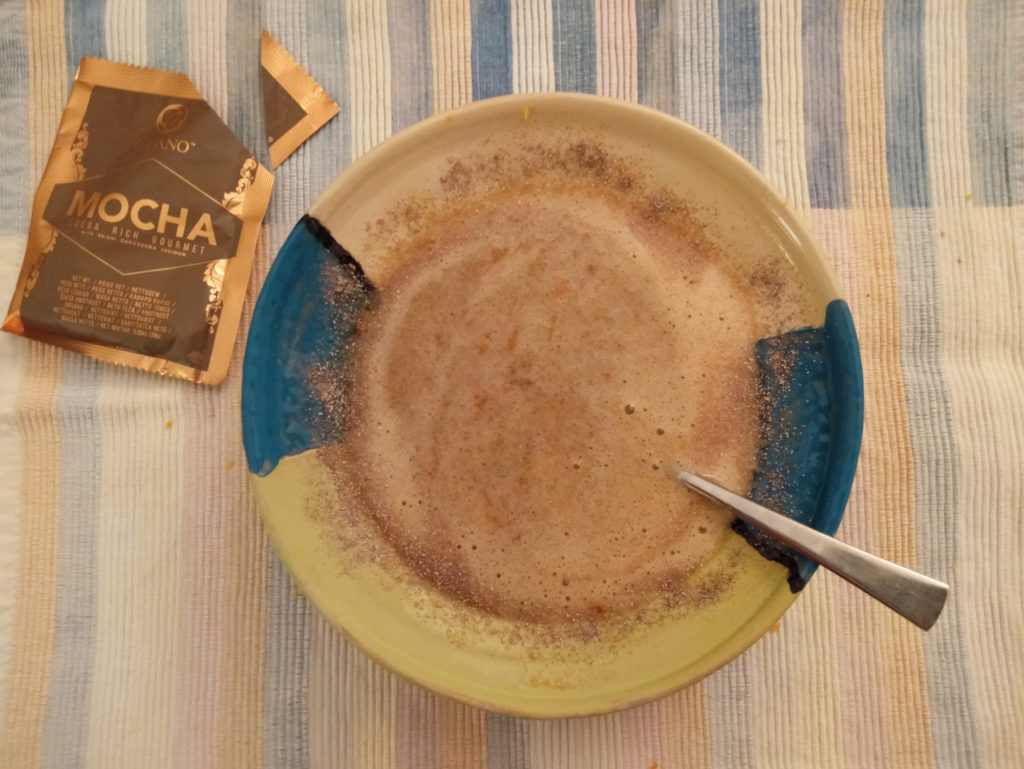 Combine the compounds obtained. In another small bowl sift the flour and add the amaretti that you have previously coarsely chopped. Add baking powder and salt, finally mix the compounds together.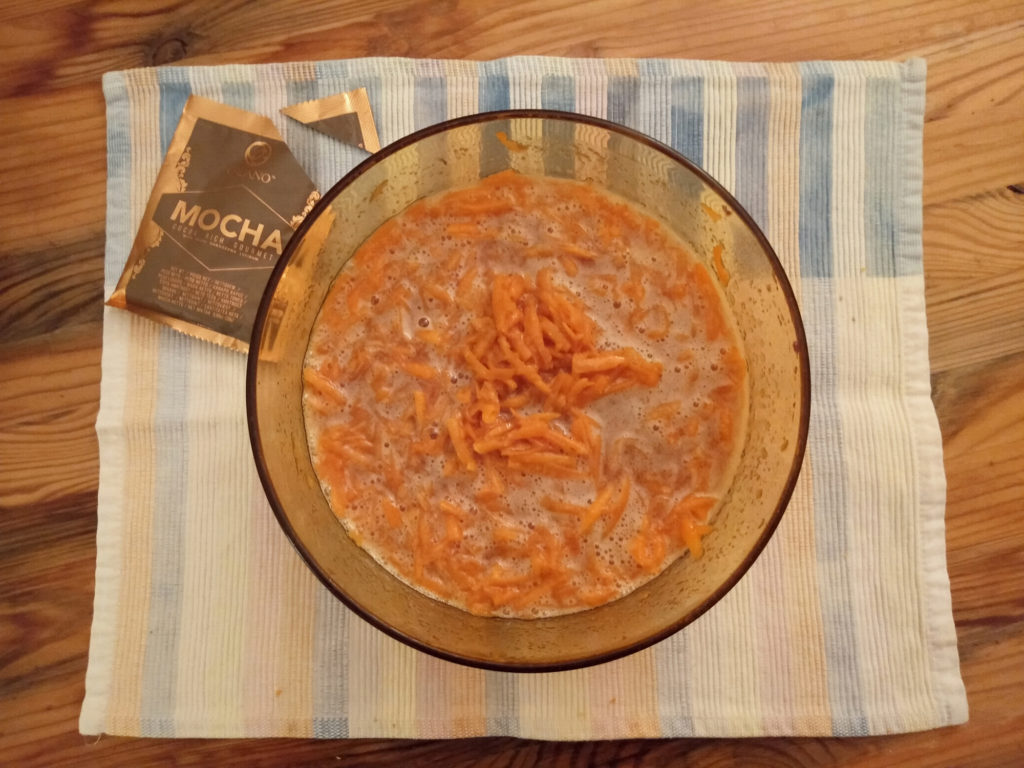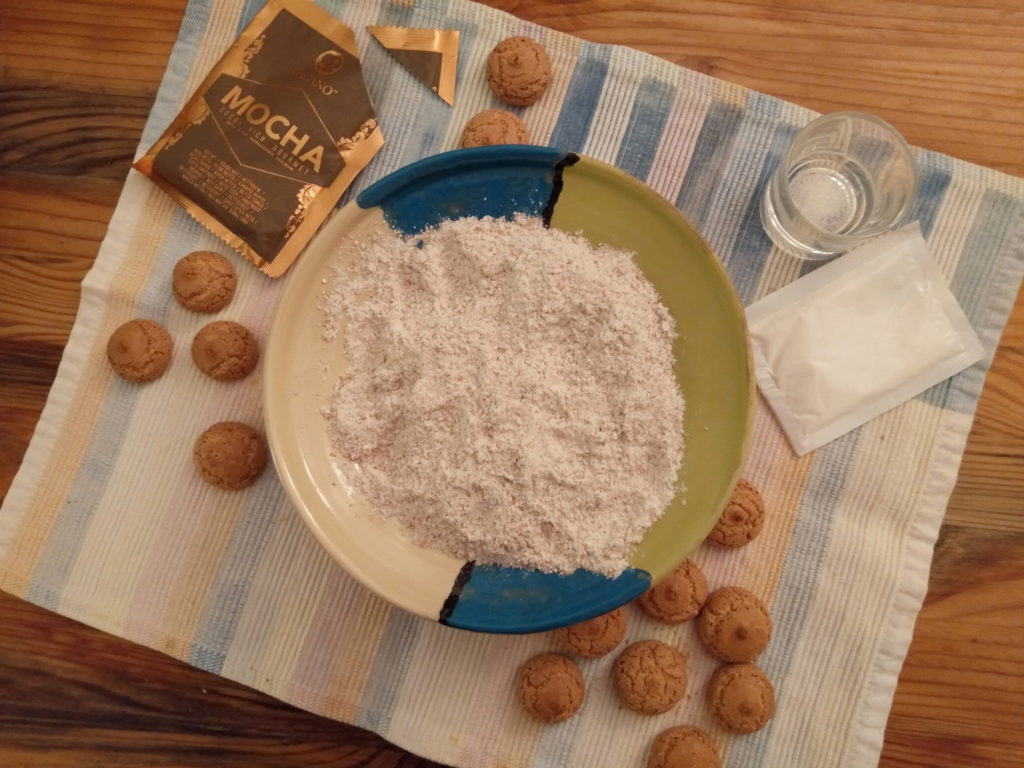 Put the mixture in a baking pan lined with parchment paper. Bake in a fan oven at 170° for 45 minutes. Once the cake is ready, sprinkle it with powdered sugar.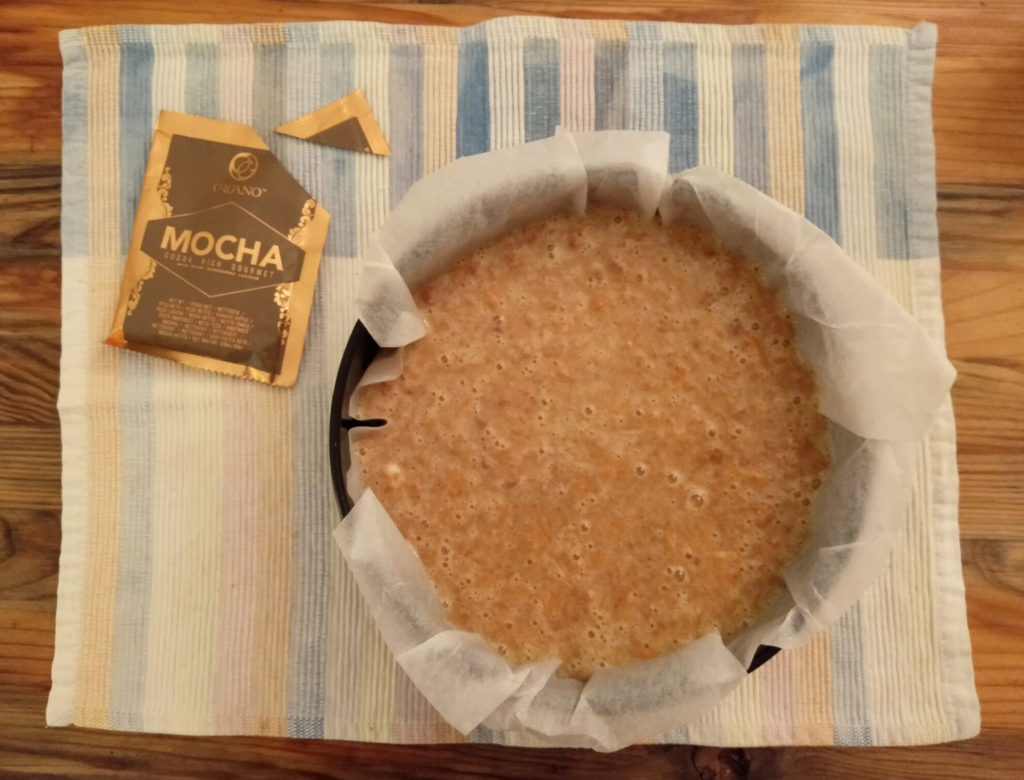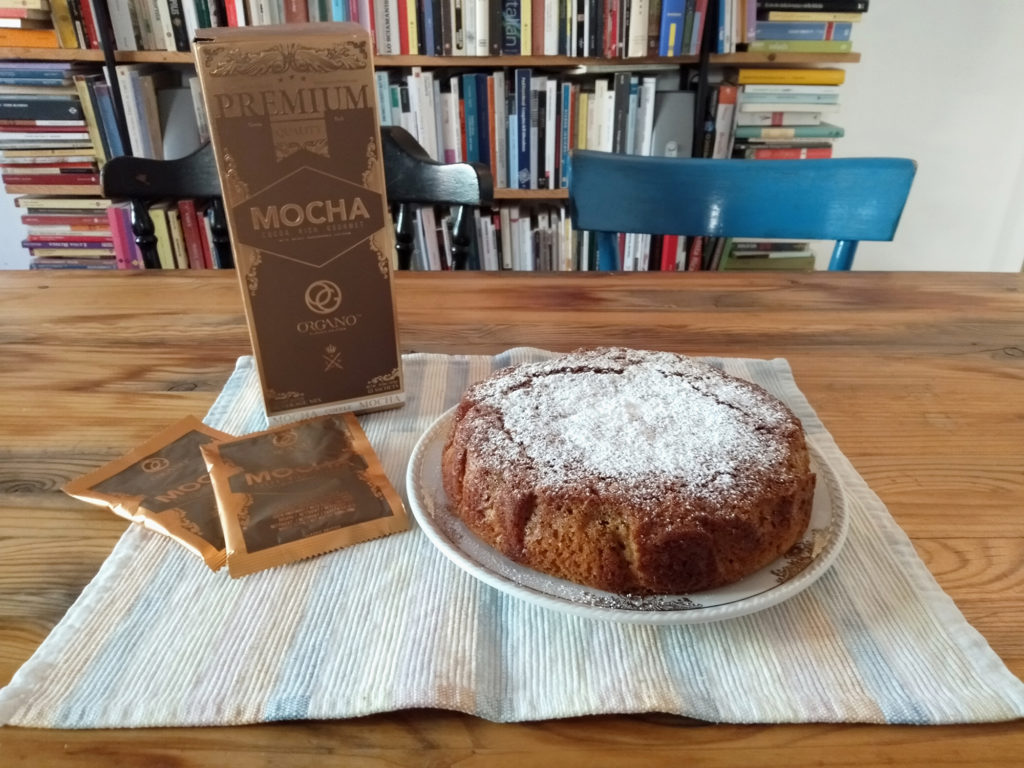 Once cooked, take it out of the oven and let it cool slightly before turning it out.
---
Dolce, versatile e dalle mille proprietà: è la zucca! Protagonista dei mesi autunnali e invernali. In questa ricetta abbiamo scelto di utilizzarla per creare un dolce dalla soffice consistenza: la torta alla zucca con amaretti e Organo™ Gourmet Mocha.
INGREDIENTI
130 gr di zucca
140 gr di farina
60 gr di amaretti
1 bustina di Mocha
50 ml di olio di semi
100 gr di zucchero
40 ml di acqua
2 cucchiai di succo di arancia
2 uova
1 bustina di lievito
1 buccia di arancia grattuggiata
1 pizzico di sale
Zucchero a vero per guarnire
PREPARAZIONE
Per preparare la torta iniziate eliminando semi e buccia alla zucca, poi tagliatela a pezzi non troppo sottili. Grattuggiate la zucca grossolanamente ed unite acqua, olio e succo.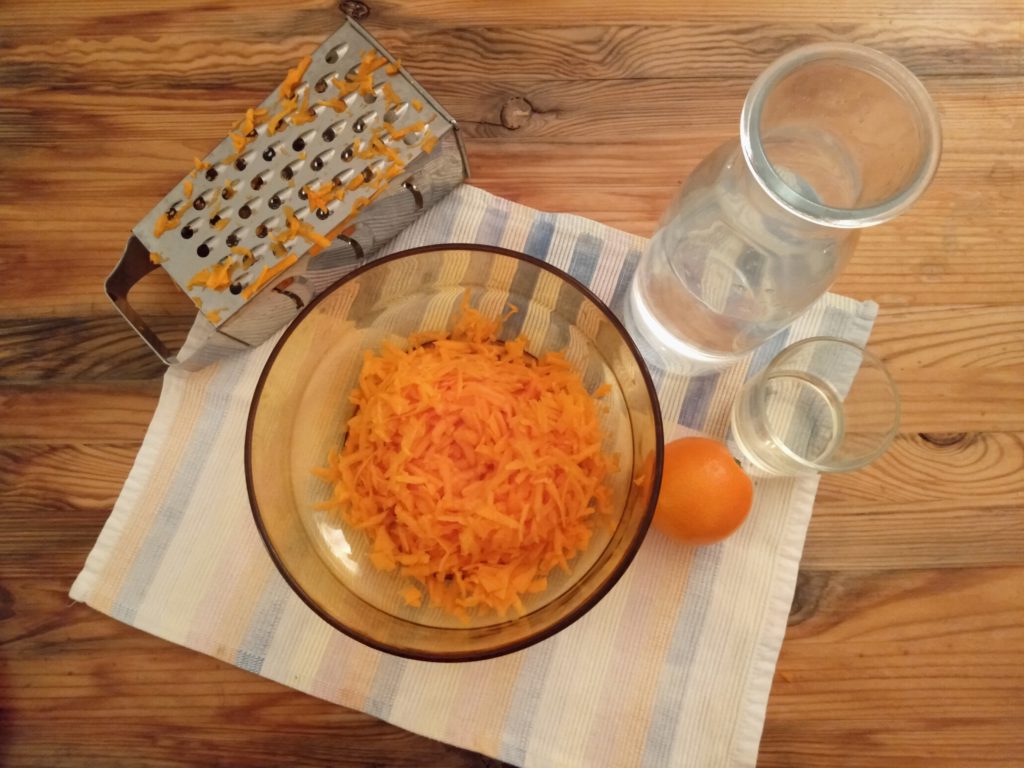 Grattuggiate la buccia dell'arancia e unitela in una ciotola con zucchero e con Organo Gourmet Mocha, poi sbattete le uova con la miscela e mischiate il tutto.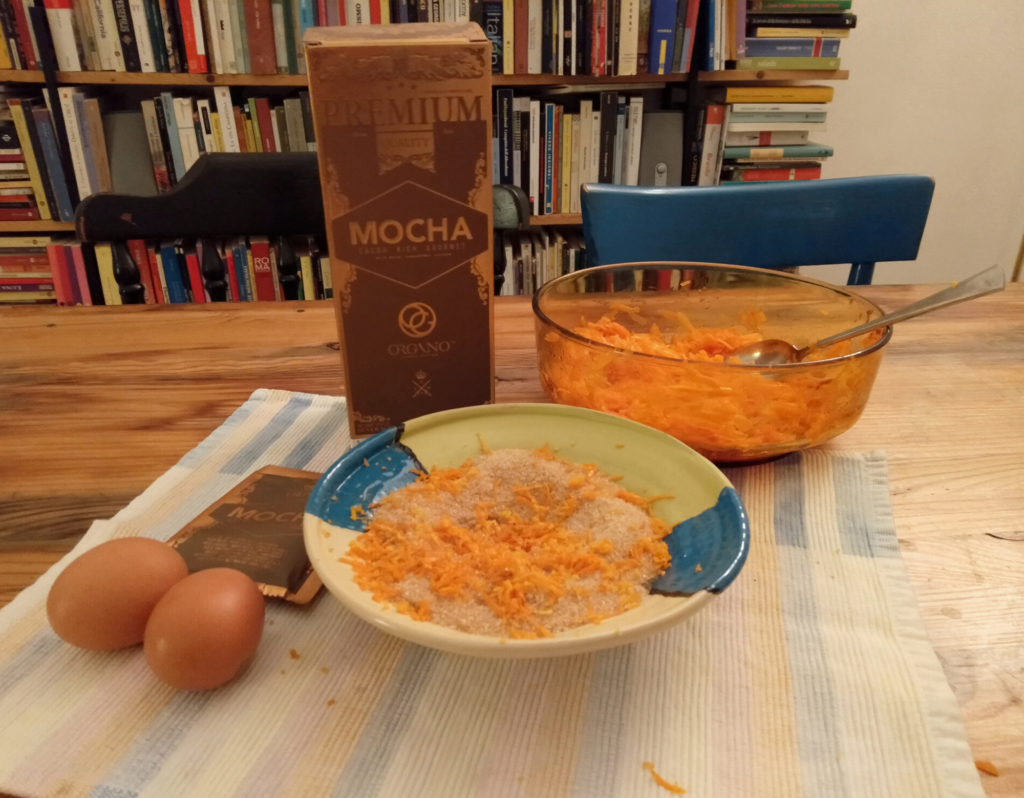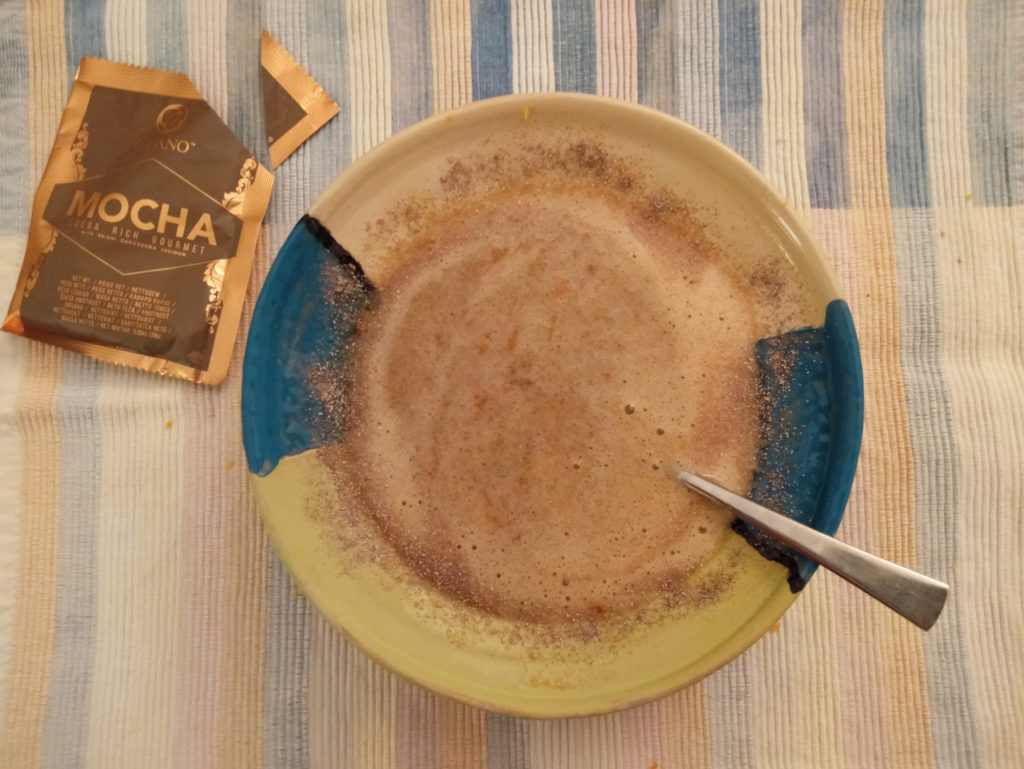 Unite i composti ottenuti. In un'altra ciotolina settacciate la farina ed unitela agli amaretti che avrete precedentemente tritato grossolanamente. Unite lievito e sale, infine miscelate i composti tra di loro.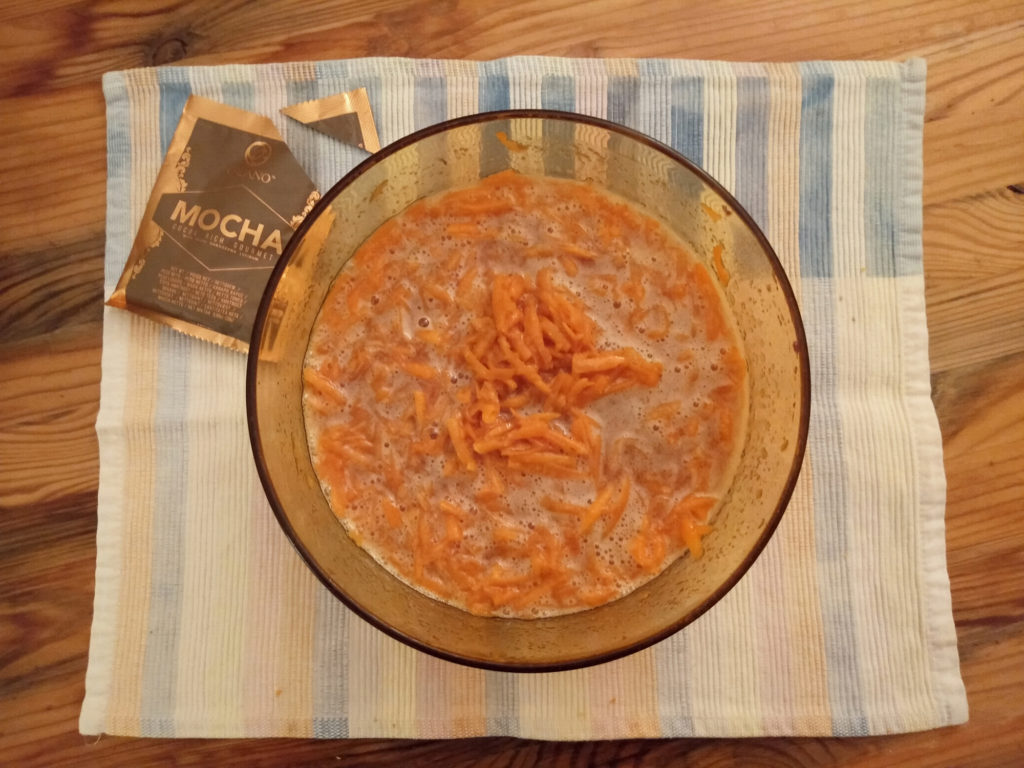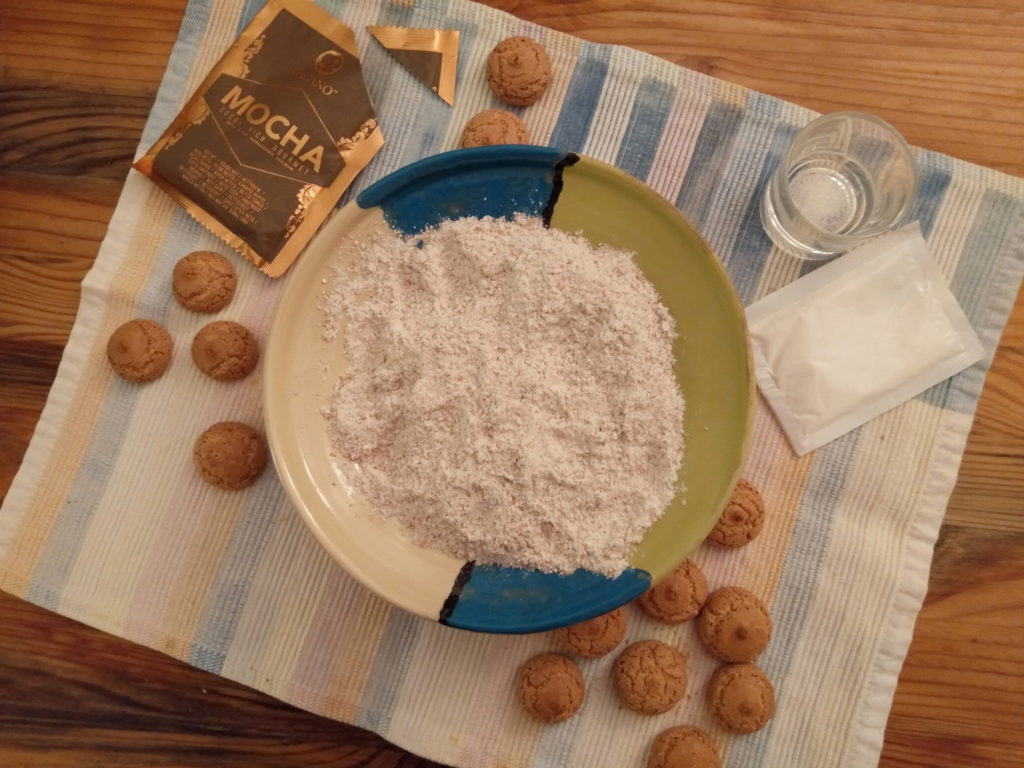 Mettete il composto in una tortiera foderata di carta forno. Fate cuocere in forno ventilato a 170 gradi per 45 minuti. Una volta pronta la torta, spolveratela con zucchero avelo.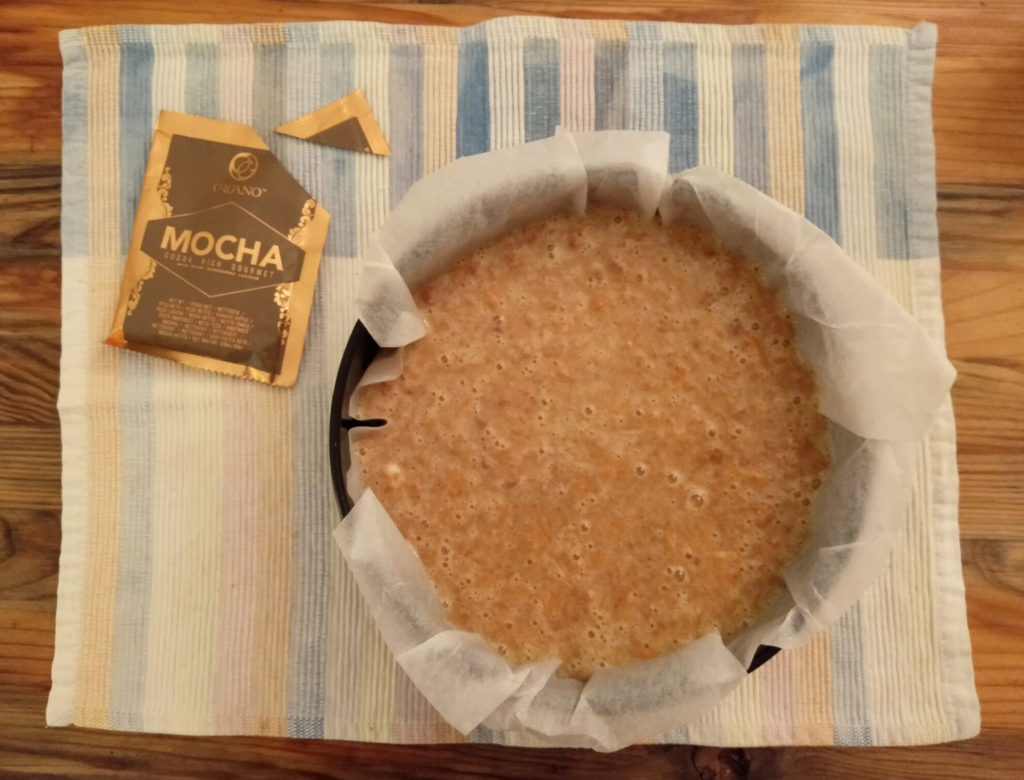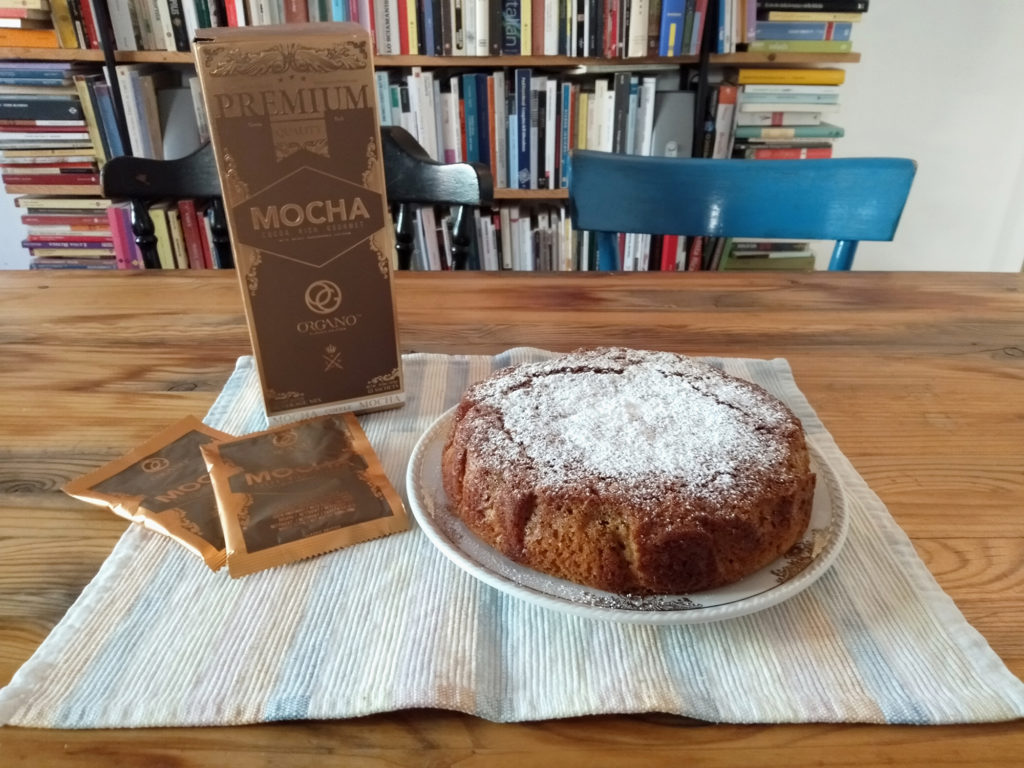 Una volta cotta, sfornatela e lasciate intiepidire leggermente prima di sformarla.
---
PASTEL DE CALABAZA, ORGANO MOCHA Y AMARETTI.
Dulce, versátil y con mil propiedades: ¡es la calabaza! Protagonista de los meses de otoño e invierno. En esta receta hemos optado por utilizarlo para crear un postre con una consistencia suave: el pastel de calabaza con amaretti y Organo™ Gourmet Mocha.
INGREDIENTES
130 gr de calabaza
140 gramos de harina
60 gr de amaretti
1 sobre de Mocha
50 ml de aceite de semilla
100 gr de azúcar
40 ml de agua
2 cucharadas de jugo de naranja
2 huevos
1 sobre de levadura
1 piel de naranja rallada
1 pizca de sal
Azúcar en polvo para decorar
PREPARACIÓN
Para preparar el bizcocho, empieza quitando las semillas y la piel de la calabaza, luego córtala en trozos no demasiado finos. Rallar la calabaza en trozos grandes y agregar el agua, el aceite y el jugo.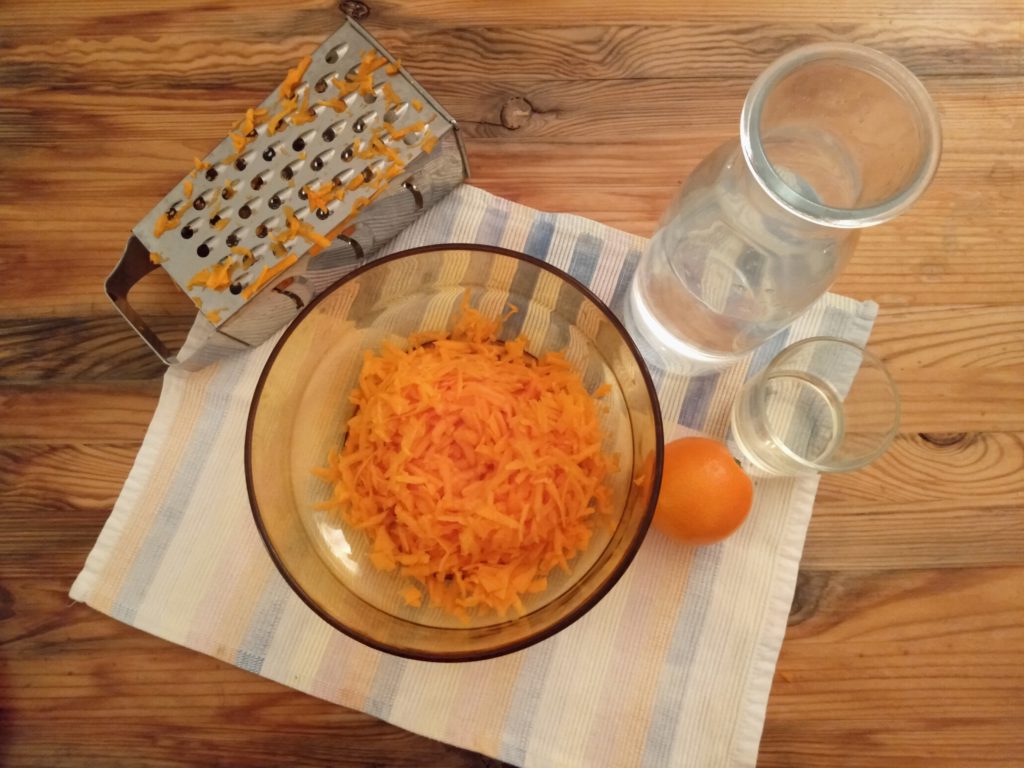 Rallar la piel de naranja y ponerla en un bol con azúcar y el Organo Gourmet Mocha, luego batir los huevos con la mezcla y mezclar todo.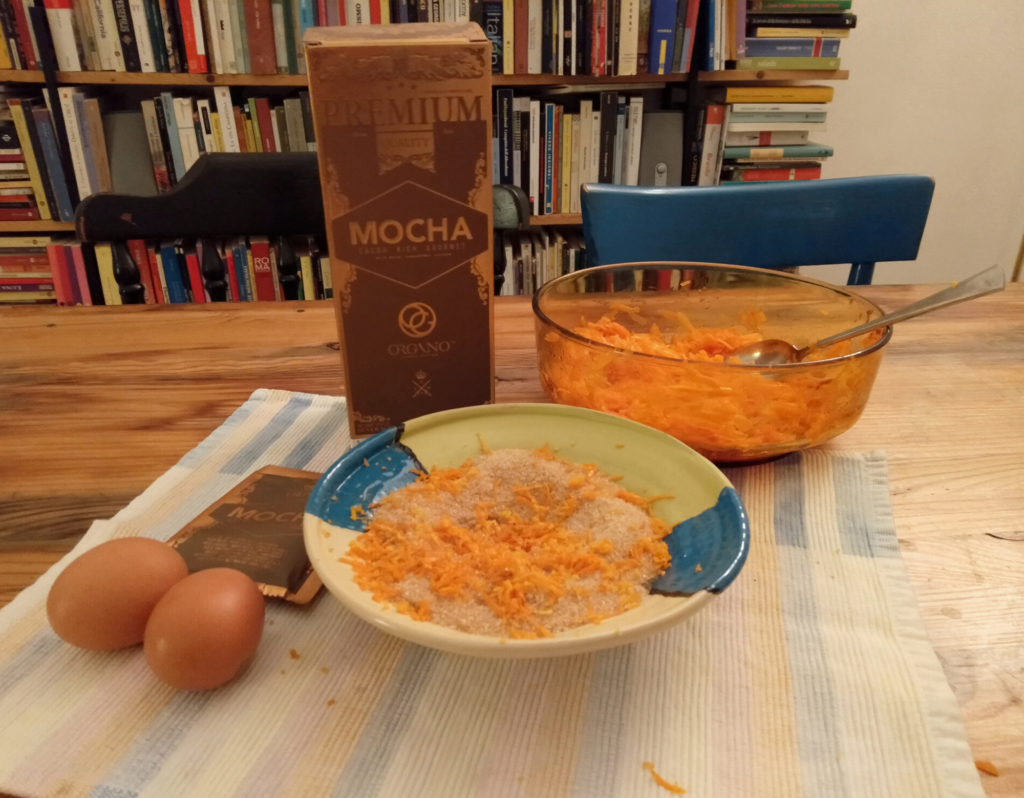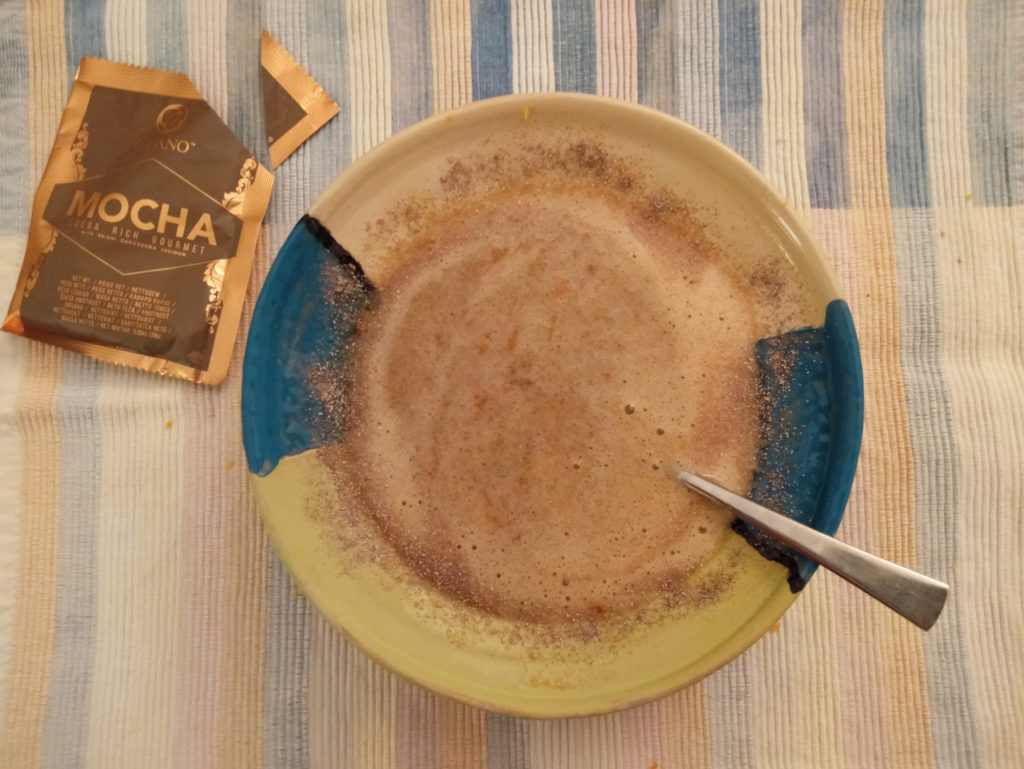 Combinar los compuestos obtenidos. En otro bol pequeño tamiza la harina y agrégala a los amaretti que previamente has picado en trozos grandes. Agregue la levadura y la sal, finalmente mezcle los compuestos.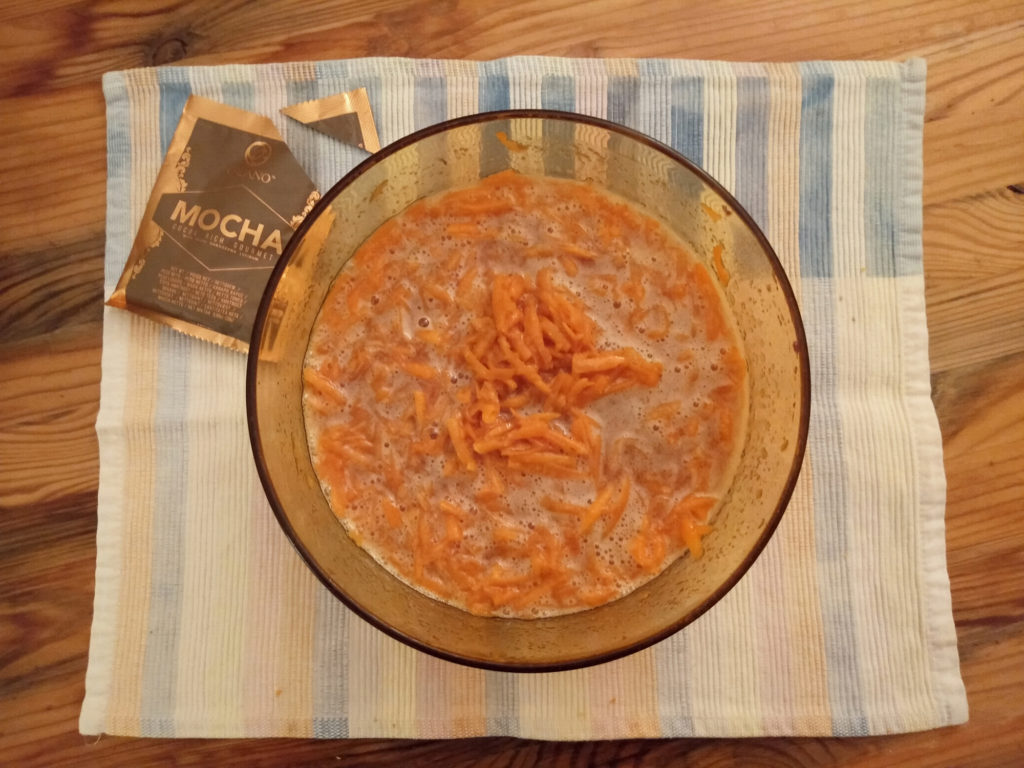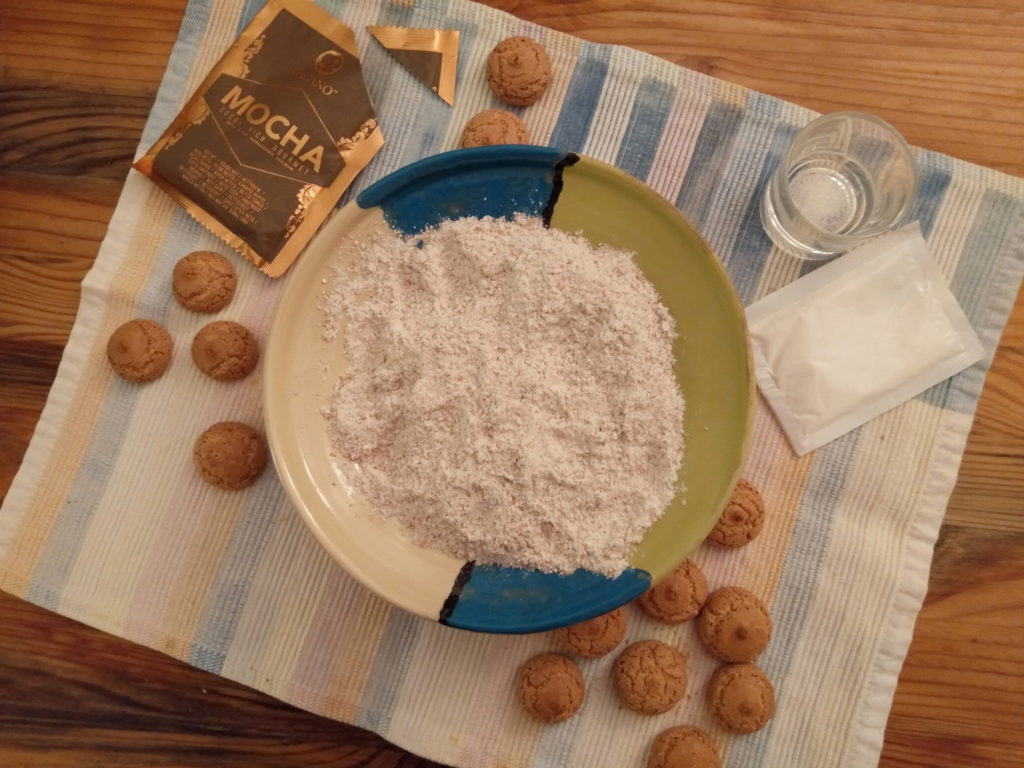 Pon la mezcla en un molde para hornear forrado con papel vegetal. Hornee en un horno de ventilado a 170° durante 45 minutos. Una vez que el bizcocho esté listo, espolvoréalo con azúcar en polvo.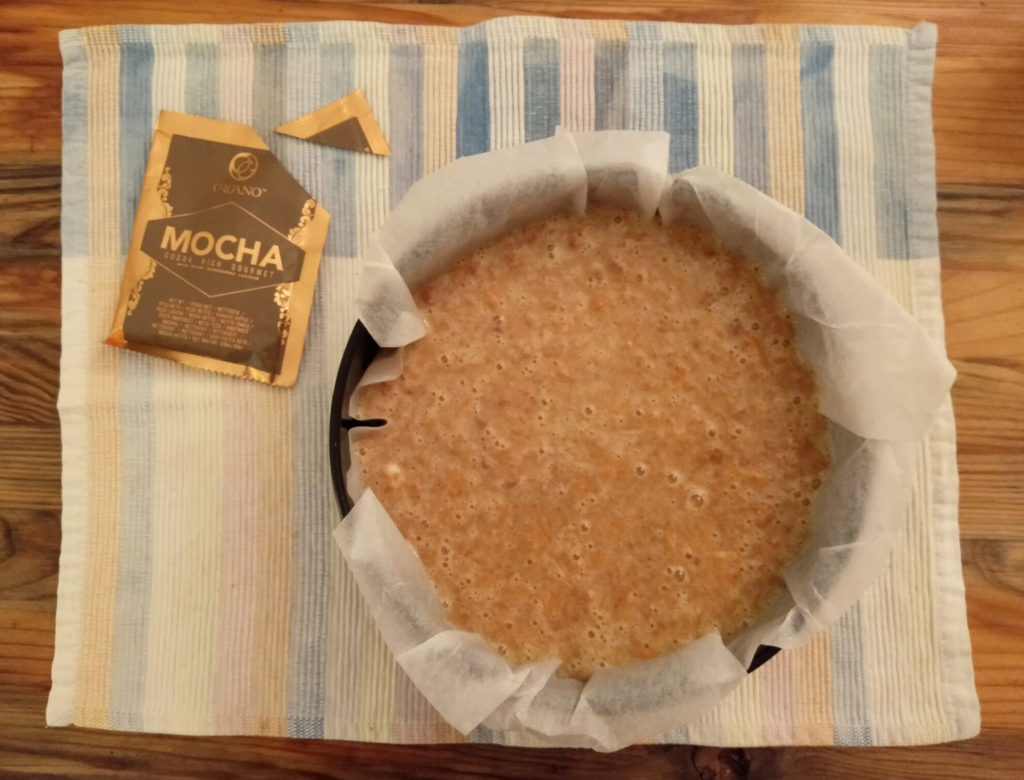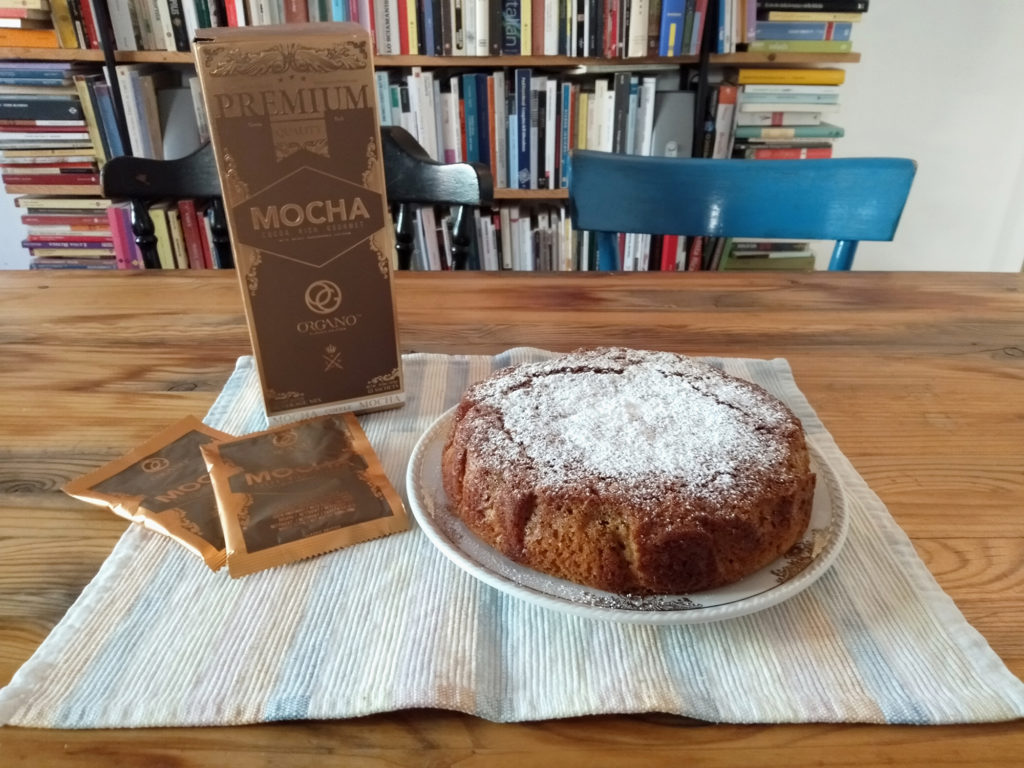 Una vez cocido, sácalo del horno y déjalo enfriar un poco antes de desmoldarlo.