Get the 4-Step beU™ Sampler Kit*, our mini "facial in a tube" to soothe, brighten, and revive tired skin.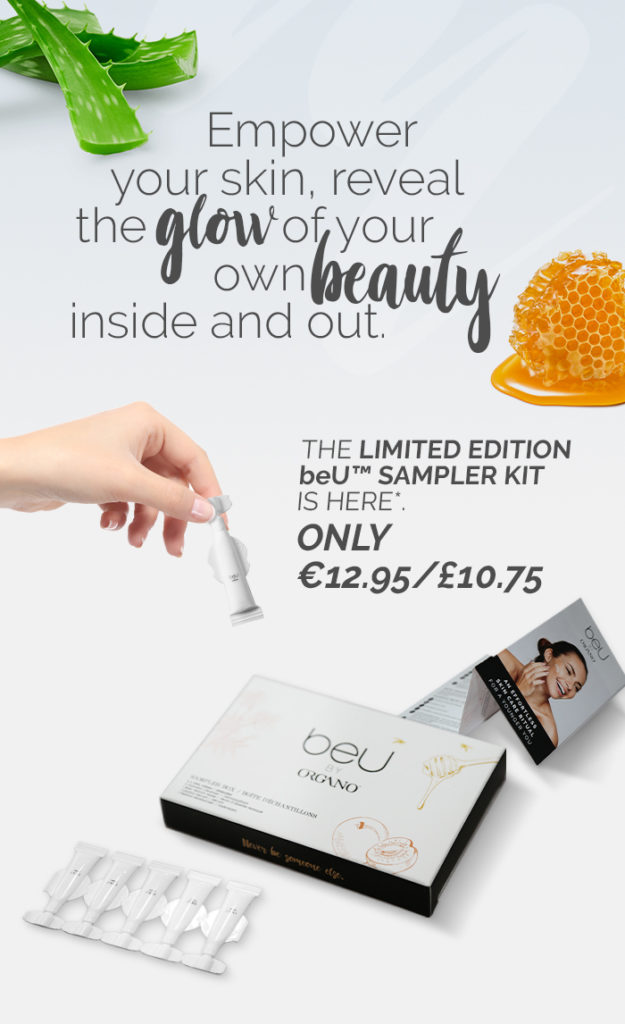 *Only available in 
BELGIUM, HUNGARY, IRELAND, ITALY, NETHERLANDS and the UNITED KINGDOM
What is inside the beU Sampler Kit?
2x Manuka Cream Cleanser
Cleanse & nourishes
1x Jojoba Anti-Aging Serum
Hydrates & softens
1x Bee Venom Anti-Aging Mask
Smooths & brightens
1x Retinol Anti-Aging Moisturizer
Revitalises & tones

*Each tube contains 2 mL of product
Perfect as a travel kit too, or as a gift to someone special.

FEEL GOOD IN YOUR SKIN AGAIN