Translations: Italian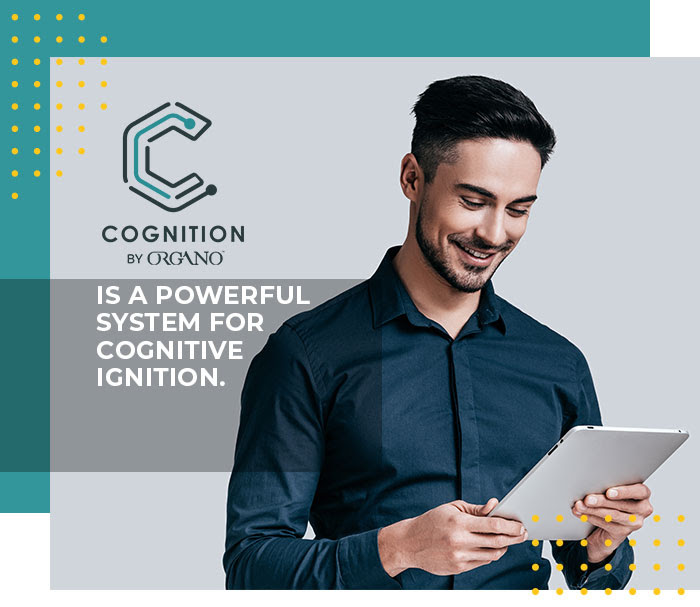 With Training, Nutrition and Education, you can Fuel your Mind to unleash your full potential.
Cognition by Organo gives you access to the patented cognitive training system, CTS90 powered by Neurotracker, that used to be only available to elite performers, athletes and organizations.

Only 6 minutes a day to build a better, stronger, sharper Brain with CTS90 powered by Neurotracker.
SHARE CTS90 by Neurotracker! 
The top 3 with the most sales* will each get a cash bonus.
1st place 500$ in OGPay
2nd place 250$ in OGPay
3rd place 150$ in OGPay

*Incentive period is from Oct 5th to Oct 31st, 2020 only
*This cash bonus incentive is available in all countries where COGNITION is available.
Minimum 4 CTS90 sales to qualify. Sales to customers and to personally sponsored Distribution Partners are counted.
---
Con formazione, nutrizione e istruzione, puoi alimentare la tua mente per liberare il tuo pieno potenziale.
Cognition by Organo ti dà accesso al sistema di allenamento cognitivo brevettato, CTS90 alimentato da Neurotracker, che era disponibile solo per artisti, atleti e organizzazioni d'élite.

Solo 6 minuti al giorno per costruire un cervello migliore, più forte e più nitido con CTS90 alimentato da Neurotracker.
CONDIVIDI CTS90 di Neurotracker!
I primi 3 con il maggior numero di vendite * riceveranno ciascuno un bonus in denaro.
1° posto 500$ in OGPay
2° posto 250$ in OGPay
3° posto 150$ in OGPay

*Incentivo valido solo da Ottobre 5 a Ottobre 31, 2020
*Questo incentivo bonus in denaro è disponibile in tutti i paesi in cui è disponibile COGNITION.
Minimo 4 vendite CTS90 per qualificarsi. Vengono conteggiate le vendite ai clienti e ai partner di distribuzione sponsorizzati personalmente.
---