Period of qualification:
1st of August 2023 – 30th September 2023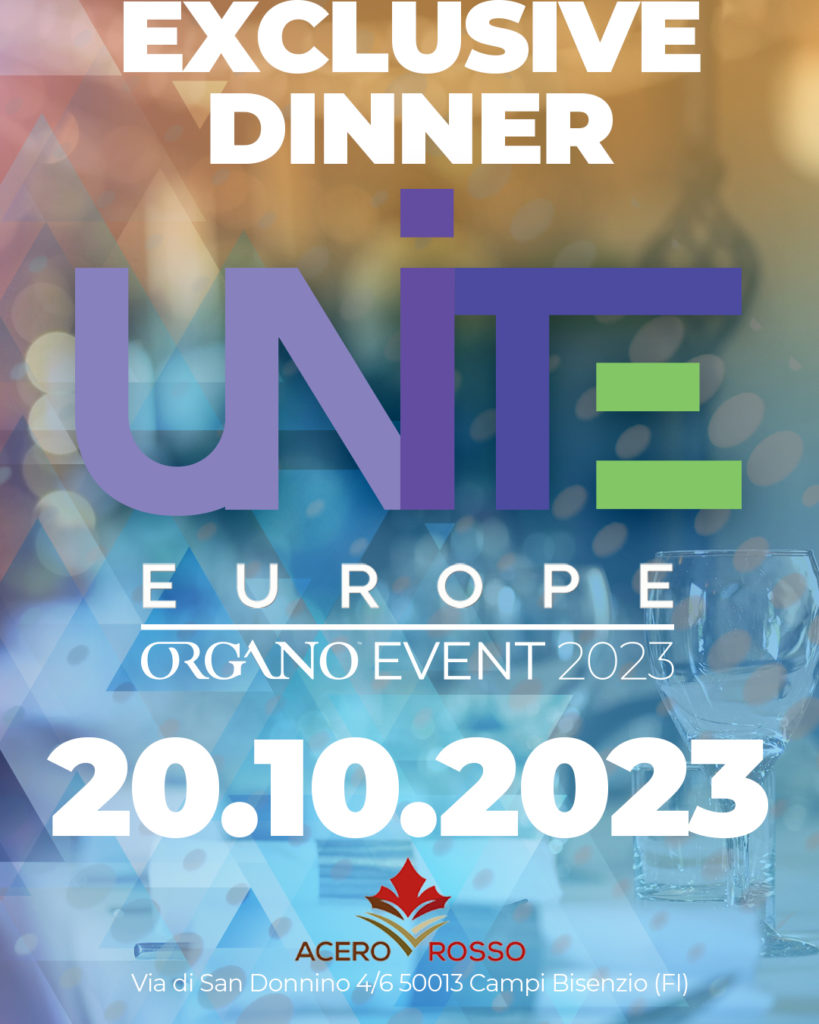 HOW TO QUALIFY:
Sponsor 1 New Distribution Partner with a Boundless pack within the qualification period
or
Sponsor 2 New Distribution Partners with an Advantage pack within the qualification period
or
Sponsor 4 New Distribution Partners with a Simplicity pack within the qualification period
IT DOESN'T END HERE…
If you qualify for the Exclusive Dinner PLUS you get 4 New Retail Customers with a minimum order of 100 PQV each within the qualification period, you will be eligeable for 1 NIGHT HOTEL STAY*
Don't miss out this unique event in Florence!
*Terms&Conditions apply
Exclusive Dinner will take place on the 20th of October 2023.
T&C:
This incentive is open to all Distribution Partners of ORGANO™ that are in compliance with the company's policies and procedures. Distribution Partners in order to be eligible for the Exclusive dinner, must be active with a minimum of 100 PQV within the month of July, August and September.
One-Night Hotel Stay stands for: 1 room for 2 people, breakfast included. Any additional room preferences or upgrades, additional meals or room service charges are not included and will be at the Distribution Partner's expense. Valid only for the 20th of October 2023.
ORGANO™ reserves the right, in its sole and absolute discretion, to decide in which hotel the qualifiers for the 1 Night Hotel stay will be booked. Eligible Distribution Partners must confirm their participation within a timeframe that will be communicated in our future email.
If the qualifier will not be able to attend the Exclusive Dinner and/or redeem the 1 Night Hotel stay, will not be entitled to any type of compensation, and/or be able to redeem the prizes in any other period of the year. 
Distribution Partners are responsible for arranging and covering their own travel expenses to and from Florence. The company will not be liable for any travel-related expenses or incidents.
ORGANO™ and the selected hotel will not be held liable for any loss, damage, or injury during the incentive.
The company reserves the right to modify or cancel the incentive at any time, with reasonable notice provided to Distribution Partners.
Eligible Distributors will be notified of the full details at a later date.