Congratulations to the new Distribution Partners in October 2021 Qualifiers for the 90Day Global Retention Incentive Program!
Csaba József Bódi HUNGARY
Katalin Deák HUNGARY
Christine Mullaney IRELAND
Teresa Giannattasio ITALY
Tracie A. Armstrong GREAT BRITAIN
Kristóf Kovács HUNGARY
Takacs Aron HUNGARY
László Pozsgai HUNGARY
Anna Stabile ITALY
Wim Laporte BELGIUM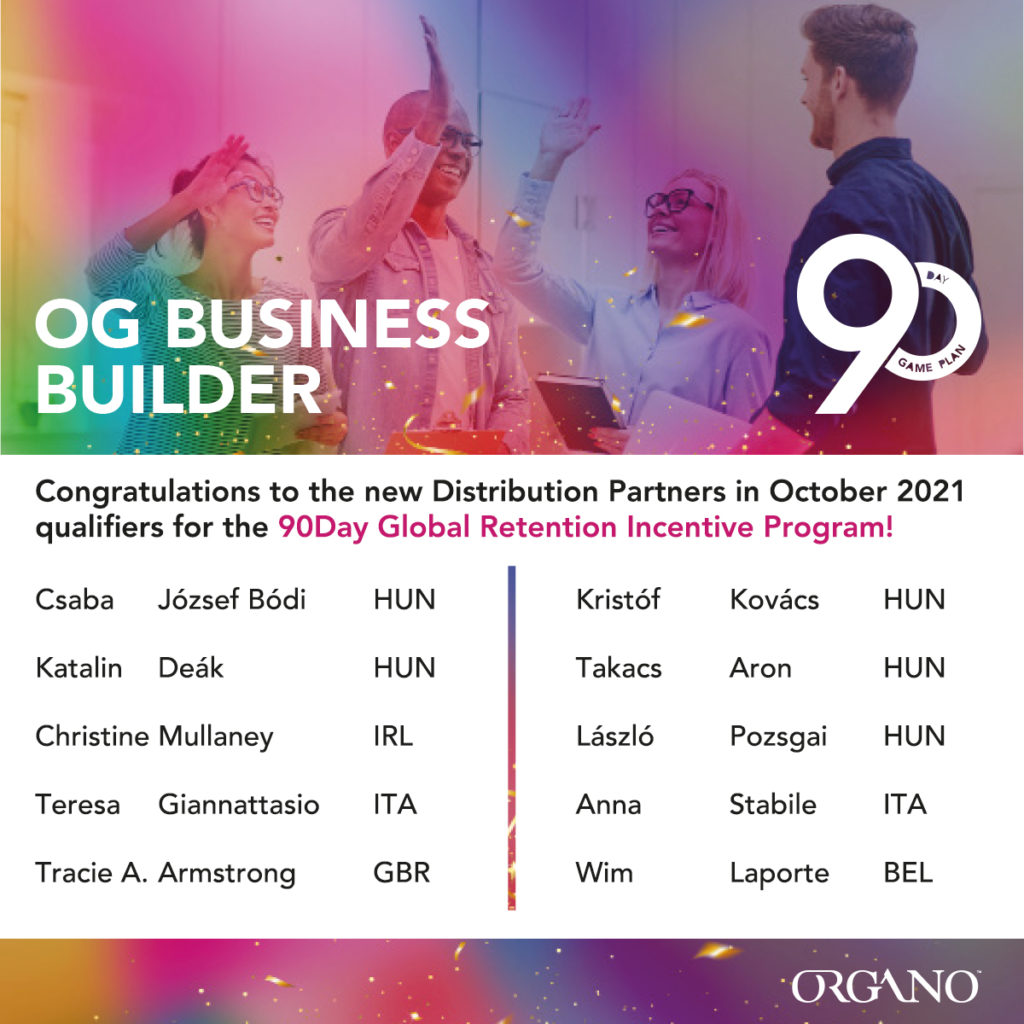 You can still qualify! For more information check here!