Translations: Italian | Spanish | Hungarian | French | Czech | German
We are very excited to see so many people joining the X Challenge and committing to a healthier lifestyle. To all our participants we just want to say, we couldn't be prouder for your achievements!
In February 2018 we launched the XChallenge in Europe. Since then, we have seen more than 80 participants registering and taking the road to the X4ever lifestyle with us!
We are now happy to announce the Winners for Quarter 1 (February, March, April) and we want to say congratulations to them, on behalf of the whole OG Family, for meeting their weight loss with the aid of OGX FENIX™!
Antonella Nesci, Fabio Di Guardo and Bradley Marchant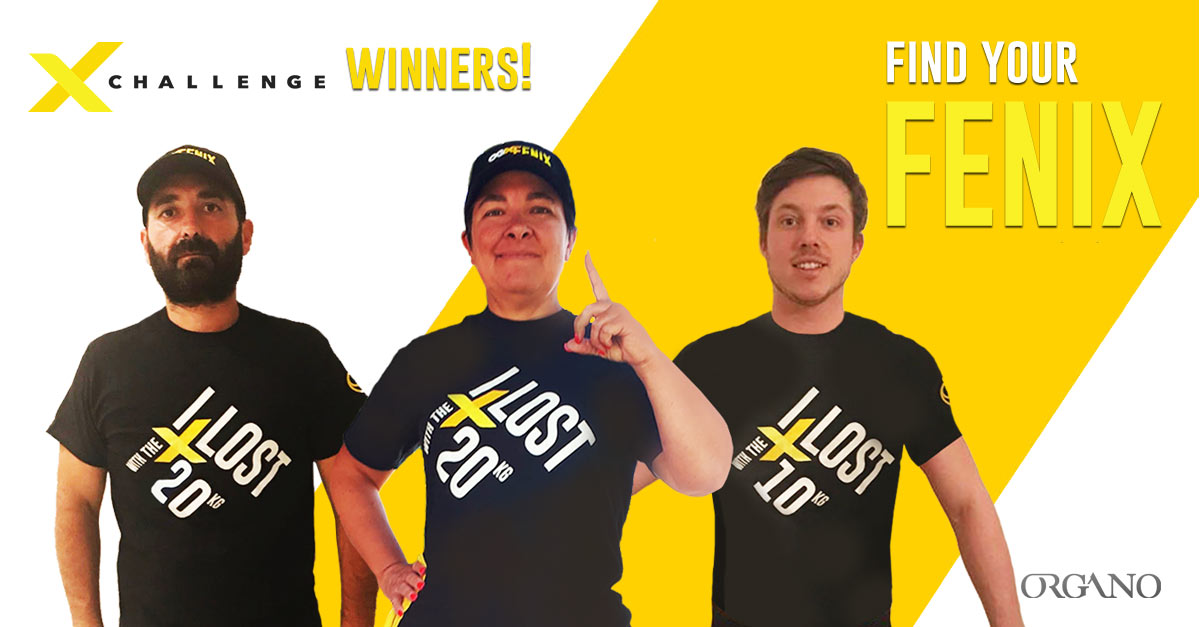 Antonella & Fabio both dropped more than 20 kilos since they started taking our OGXFEnix shakes and Bradley lost 10 Kgs.
They all signed up for the X Challenge at www.emea.x4ever.club and recorded their weight and testimonials weekly in our community.
Thanks to their perseverance, they are now the Winners of a city-break voucher for a 2 nights stay for 2 people at Hotel Diagonal Zero Barcelona in a double room with Sea View, including breakfast for 2, 1 bottle of Cava upon arrival, access to Spazio Wellness & to the VIP floor Lounge and one 30 minutes massage per person!

Congratulations for living X4ever and winning the first quarter of XChallenge!
We are proud of your accomplishments and the way you are taking good care of your body.
Quarter 2 (May, June, July) is now almost ending so stay tune to discover who are the next winners of the XChallenge – Could that be you?!
Get started today by signing up at www.emea.x4ever.club and your body will thank you!

#x4ever #x4life #xchallenge #Challenge #rewards #city #break #citybreak #europe
 I Vincitori Xchallenge del primo trimestre
Siamo davvero entusiasti di vedere così tante persone iscriversi alla XChallenge e impegnarsi a seguire uno stile di vita sano. A tutti i nostri partecipanti vogliamo solo dire che non potremmo essere più orgogliosi di voi e dei vostri risultati!
A febbraio 2018 abbiamo lanciato la XChallenge in Europa. Da quel momento, abbiamo visto oltre 80 partecipanti registrarsi e intraprendere la strada verso lo stile di vita di X4ever con noi!
Siamo lieti di annunciare i vincitori per il primo trimestre (febbraio, marzo, aprile) e vogliamo congratularci con loro, a nome dell'intera famiglia OG, per far fronte alla perdita di peso con l'aiuto di OGX FENIX ™!
Antonella Nesci, Fabio Di Guardo e Bradley Marchant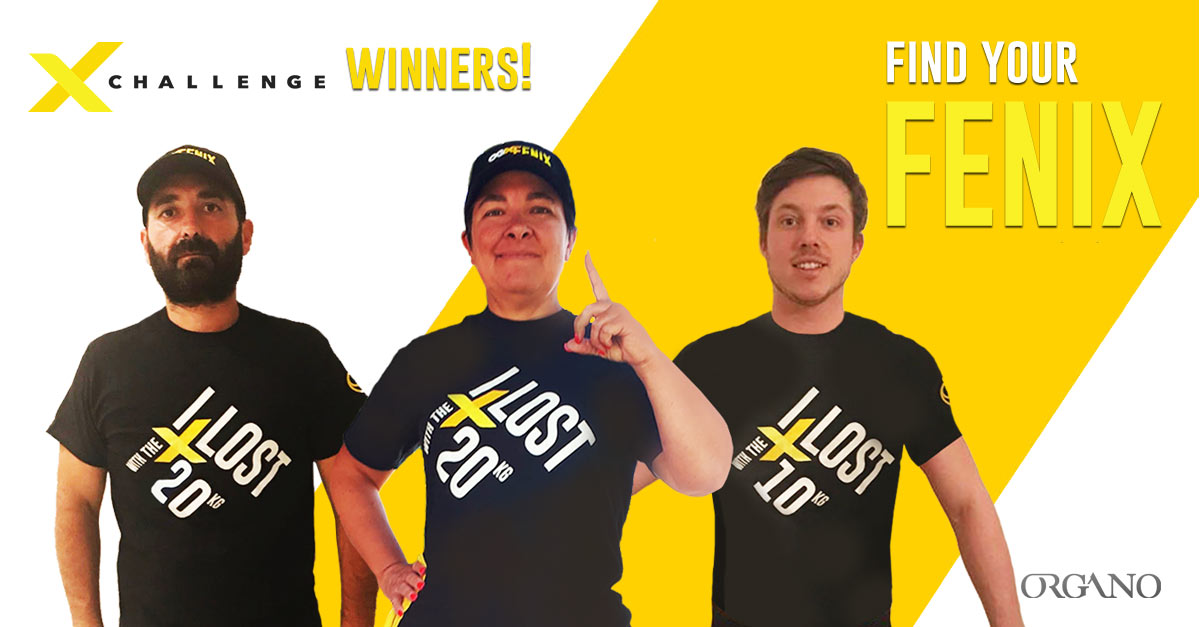 Antonella e Fabio hanno entrambi perso più di 20Kg da quando hanno iniziato a prendere i nostri frullati OGXFEnix e Bradley ha perso 10kg.
Tutti si sono iscritti alla X Challenge su www.emea.x4ever.club e hanno registrato il loro peso e dato la loro testimonianza settimanalmente nella nostra community.
Grazie alla loro perseveranza, ora sono i vincitori di un buono per un soggiorno di 2 notti per 2 persone all'Hotel Diagonal Zero di Barcellona in una camera doppia con vista mare, colazione inclusa per 2, 1 bottiglia di Cava all'arrivo, accesso allo Spazio Wellness & al Vip floor Lounge e un massaggio di 30 minuti a persona!

Congratulazioni per aver vissuto la X4ever e aver vinto il primo trimestre della XChallenge!
Siamo orgogliosi dei vostri obiettivi raggiunti e del modo in cui vi state prendendo cura del vostro corpo.
Il 2 ° trimestre (maggio, giugno, luglio) è quasi finito, quindi rimanete sintonizzati per scoprire chi saranno i prossimi vincitori della XChallenge – Potreste essere voi ?!
Inizia oggi stesso iscrivendoti sul sito web www.emea.x4ever.club e il tuo corpo ti ringrazierà!

#x4ever #x4life #xchallenge #Challenge #rewards #city #break #citybreak #europe
XChallenge Ganadores del primer trimestre 2018
Estamos muy emocionados de ver a tantas personas unirse al XChallenge y comprometerse con un estilo de vida más saludable. ¡A todos nuestros participantes, les queremos decir que no podríamos estar más orgullosos de sus logros!
En febrero de 2018 lanzamos el XChallenge en Europa y hemos visto más de 80 participantes registrarse y tomando el camino hacia el estilo de vida X4ever con nosotros!
Ahora nos complace anunciar los ganadores del primer trimestre (febrero, marzo, abril) y queremos felicitarles por la pérdida de peso con la ayuda de OGX FENIX ™.
Antonella Nesci, Fabio Di Guardo y Bradley Marchant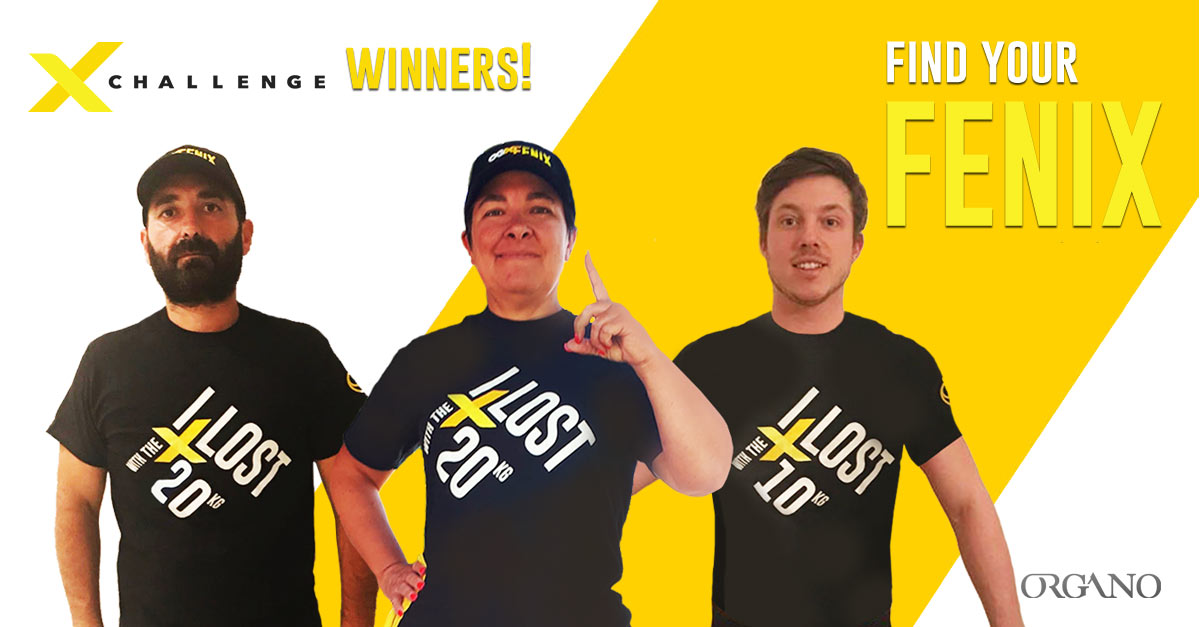 Antonella y Fabio cayeron más de 20 kilos desde que comenzaron a tomar nuestros batidos OGXFenix y Bradley perdió 10 Kg.
Todos se inscribieron en el X Challenge websitio www.emea.x4ever.club  y registraron su peso y testimonios semanalmente.
Gracias a su perseverancia, ahora son los ganadores de un cupón City Break para una estancia de 2 noches para 2 personas en el Hotel Diagonal Zero Barcelona en una habitación doble con vista al mar, que incluye desayuno por 2 personas, 1 botella de Cava a su llegada, acceso a la zone Spazio Wellness y al salón de la planta VIP además de un masaje de 30 minutos por persona.

¡Felicidades por vivir X4ever y ganar el primer trimestre de XChallenge! Estamos orgullosos de sus logros y de la forma en que cuidan bien sus cuerpos.
El segundo trimestre (mayo, junio, julio) ya se termina, así que manténganse al tanto para descubrir quiénes son los próximos ganadores del XChallenge. ¿Podrían ser ustedes?
¡Comiencen hoy registrándose en www.emea.x4ever.club y sus cuerpos les agradecerán!

#x4ever #x4life #xchallenge #Challenge #rewards #city #break #citybreak #europe
A XChallenge nyertesei – Q1
Nagy örömmel tölt el bennünket, hogy ilyen sokan részt vettek az X Challenge kihíváson és elkötelezettek az egészségesebb életmód mellett. Valamennyi résztvevőnek csupán annyit szeretnénk mondani, hogy nagyon büszkék vagyunk a teljesítményükre.
2018 februárjában indítottuk útjára az XChallenge kihívást Európában. Azóta több mint 80 résztvevő regisztrált és lépett rá az X4ever életmód útjára velünk közösen!
Örömmel jelentjük be az 1. negyedév nyerteseit (Q1 = február, március, április) és gratulálunk nekik a teljes OG család nevében, hogy az OGX FENIX™ segítségével sikerült lefogyniuk.
Antonella Nesci, Fabio Di Guardo és Bradley Marchant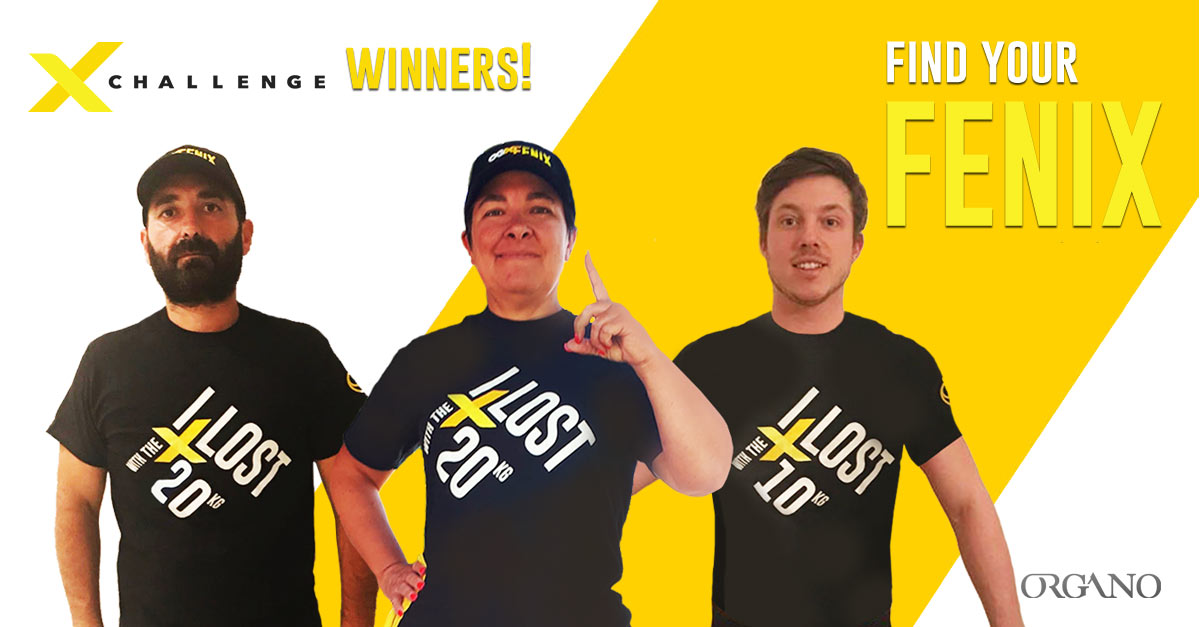 Antonella és Fabio -20 kilót adtak le azóta, hogy elkezdték fogyasztani az OGXFEnix turmixitalainkat, Bradley pedig 10 kilót fogyott.
Mindegyikük feliratkozott az XChallenge kihívásra a www.emea.x4ever.club oldalon, és hetente rögzítették a súlyukat és az elért sikereket.
Kitartásuknak köszönhetően most nyertek egy-egy kupont egy 2 személyes utazásra, 2 éjszakára, a Hotel Diagonal Zero Barcelona hotel kétágyas, tengerre néző szobájába, ami magában foglalja a reggelit, 1 üveg Cava-t érkezéskor és a Spazio Wellness és a VIP Lounge használatát, illetve személyenként 30 perc masszázst!

Gratulálunk az X4ever-hez és az XChallenge kihívás megnyeréséhez! Büszkék vagyunk a sikereikre és arra, hogy egészséges életmódra váltottak.
A 2. negyedév (Q2 = május, június, július) hamarosan véget ér, így hamarosan megtudhatja, kik lettek az XChallenge nyertesei. – Lehet, hogy ön nyert?!
Regisztráljon ma a www.emea.x4ever.club oldalon és a szervezete hálás lesz önnek!

#x4ever #x4life #xchallenge #Challenge #rewards #city #break #citybreak #europe
XChallenge – Gagnants du premier trimestre.
Nous sommes très heureux de voir autant de personnes se joindre au défi XChallenge et s'engager dans un mode de vie plus sain. Nous voulons juste dire à tous nos participants que nous ne pourrions être plus fiers de vos résultats!
En février 2018, nous avons lancé le XChallenge en Europe. Depuis lors, nous avons vu plus de 80 participants s'inscrire et prendre la route du style de vie X4ever avec nous!
Nous sommes heureux d'annoncer les gagnants pour le premier trimestre (février, mars, avril) et nous tenons à les féliciter, au nom de toute la famille OG, pour leur perte de poids avec OGX FENIX ™!
Antonella Nesci, Fabio Di Guardo et Bradley Marchant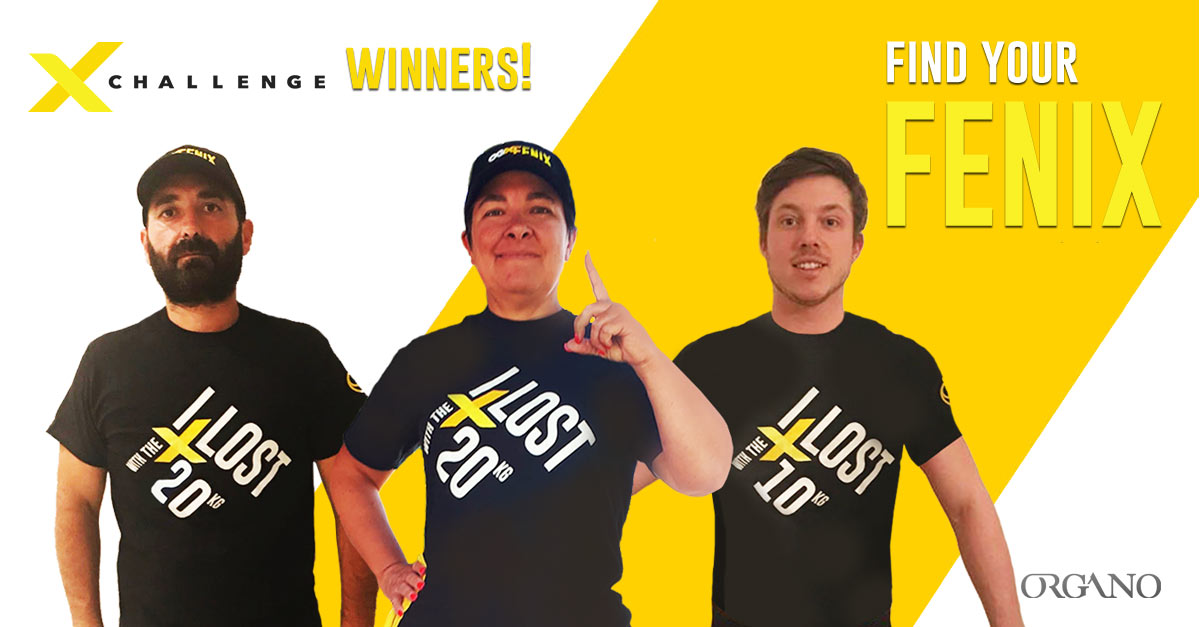 Antonella et Fabio ont perdu plus de 20 kilos depuis qu'ils ont commencé à prendre nos milkshakes protéinés OGXFenix et Bradley a perdu 10 kg.
Ils se sont tous inscrits au X Challenge sur www.emea.x4ever.club et ont enregistré leur poids et leurs témoignages hebdomadaires.
Grâce à leur persévérance, ils sont maintenant les gagnants d'un bon pour un séjour de 2 nuits pour 2 personnes à l'Hôtel Diagonal Zero Barcelone en chambre double avec vue sur la mer, petit-déjeuner pour 2, 1 bouteille de Cava à l'arrivée, accès Spazio Wellness & au salon VIP, en plus d'un massage de 30 minutes par personne!

Félicitations pour avoir gagné le XChallenge pour ce premier trimestre 2018 et vivre le style de vie X4ever! Nous sommes fiers de vos résultats et de la façon dont vous prenez soin de votre corps.
Le deuxième trimestre (mai, juin, juillet) touche à sa fin, alors restez à l'écoute pour découvrir qui seront les prochains gagnants du XChallenge – Peut-être vous?!
Commencez dès aujourd'hui en vous inscrivant sur www.emea.x4ever.club et votre corps vous en sera reconnaissant!

#x4ever #x4life #xchallenge #Challenge #rewards #city #break #citybreak #europe
Vítězové XChallenge – 1. čtvrtletí
Jsme nadšeni, když vidíme, kolik lidí se připojuje k výzvě X Challenge a přechází na zdravější životní styl. Všem našim účastníkům bychom rádi řekli, že jsme neuvěřitelně pyšní na vaše úspěchy!
V únoru 2018 jsme rozjeli výzvu XChallenge v Evropě. Od té doby jsme zaznamenali registraci více než 80 účastníků, kteří se s námi rozhodli vyrazit vstříc životnímu stylu X4ever!
Nyní s radostí oznamujeme vítěze za 1. čtvrtletí (únor, březen, duben) a rádi bychom jim jménem celé rodiny OG pogratulovali k úspěšnému snížení hmotnosti s využitím OGX FENIX™!
Antonella Nesci, Fabio Di Guardo a Bradley Marchant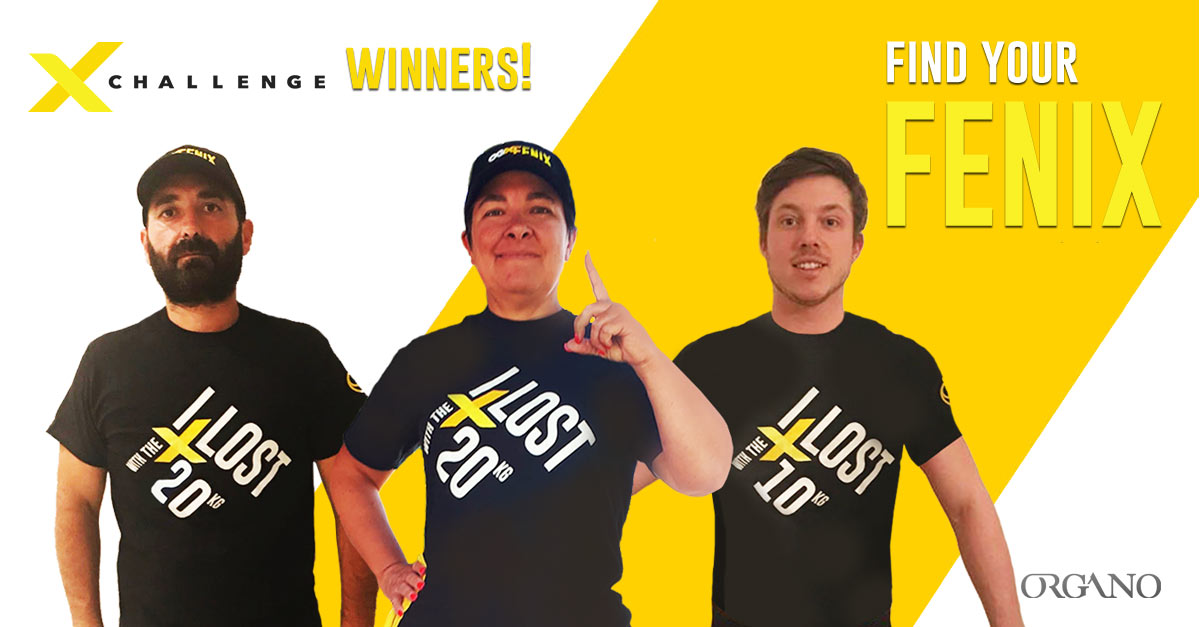 Antonella i Fabio od chvíle, co začali s OGXFEnix, zhubli více než 20 kilo a Bradley shodil 10 kg.
Všichni se zaregistrovali do výzvy X Challenge na adrese www.emea.x4ever.club a každý týden se dělili s komunitou o svou hmotnost a pokroky.
Díky své houževnatosti vyhráli poukaz na 2 noci pro 2 osoby v hotelu Hotel Diagonal Zero Barcelona ve dvoulůžkovém pokoji s výhledem na moře, včetně snídaně pro 2, 1 láhve šumivého vína Cava po příjezdu, přístupu do Spazio Wellness a do VIP společenské místnosti a jedné 30minutové masáže na osobu!

Blahopřejeme k životnímu stylu X4ever a k výhře ve výzvě XChallenge za první čtvrtletí! Jsme hrdí na vaše úspěchy a na to, jak pečujete o své tělo.
2. čtvrtletí (květen, červen, červenec) je nyní téměř u konce, proto nás dále sledujte, abyste poznali další vítěze výzvy XChallenge – mohli byste to být vy?!
Zaregistrujte se ještě dnes na adrese www.emea.x4ever.club a vaše tělo vám poděkuje!

#x4ever #x4life #xchallenge #Challenge #rewards #city #break #citybreak #europe
XChallenge-Gewinner Q1
Wir sind überwältigt, dass so viele Menschen bei der X Challenge mitmachen und zu einem gesünderen Lebensstil wechseln. Wir möchten allen Teilnehmern sagen, dass wir auf Ihre Errungenschaften nicht stolzer sein könnten!
Im Februar 2018 starteten wir die X Challenge in Europa. Seit dem haben sich mehr als 80 Teilnehmer registriert und mit uns den X4ever-Lebensstil begonnen!
Wir freuen uns nun, die Gewinner des 1. Quartals (Q1 = Februar, März, April) bekannt zu geben und möchten Ihnen im Auftrag der gesamten OG-Familie zu ihrem Gewichtsverlust mithilfe von OGX FENIX™ gratulieren!
Antonella Nesci, Fabio Di Guardo und Bradley Marchant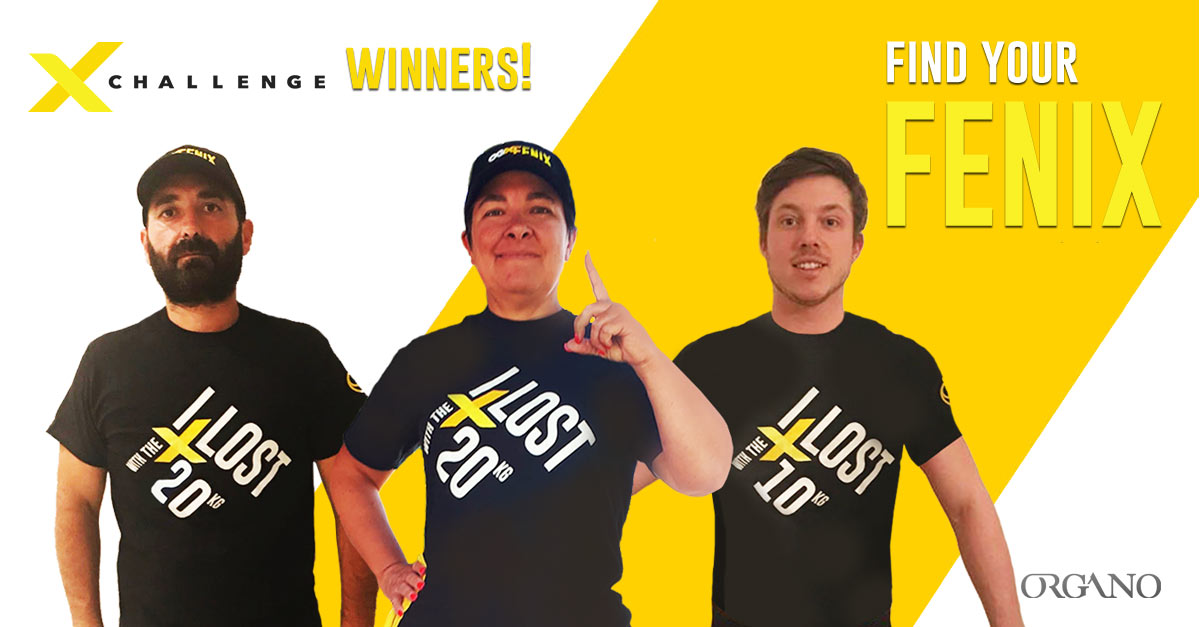 Antonella und Fabio haben beide mehr als 20 Kilo abgenommen, seit sie unsere OGXFenix-Shakes trinken. Bradley hat fantastische 10 kg verloren.
Sie haben sich alle unter www.emea.x4ever.club für die X Challenge registriert und ihr Gewicht sowie ihre wöchentlichen Berichte in unserer Community veröffentlicht.
Dank ihrer Ausdauer sind sie nun stolze Gewinner eines Städtereisegutscheins für 2 Übernachtungen für 2 im Hotel Diagonal Zero Barcelona in einem Doppelzimmer mit Meerblick einschließlich Frühstück für 2, 1 Flasche Cava bei der Ankunft, Zugang zum Spazio Wellness und zur VIP-Lounge sowie eine 30-minütige Massage pro Person.

Herzlichen Glückwunsch zum Leben mit X4ever und dem Gewinn des ersten Quartals der X Challenge! Wir sind stolz auf Ihre Errungenschaften und die Art, wie Sie auf Ihren Körper achten.
Das 2. Quartal (Q2 = Mai, Juni, Juli) ist nun fast vorüber. Also sein Sie gespannt, wer die nächsten Gewinner der X Challenge sind – Könnten Sie es sein?!
Fangen Sie heute an, indem Sie sich unter www.emea.x4ever.club registrieren. Ihr Körper wird es Ihnen danken!