It has been a journey…
4th OGXFenix™ QUICK WORKOUT for ADVANCE
We arrived to the final OGXFenix™ QUICK WORKOUT video for ADVANCE, created for us by the Personal Trainer Salvino Meo.
It has been amazing to share with all of you these videos in the last 12 weeks. We, at ORGANO™, hope you enjoy the journey as much as we did and you succeeded to reach whatever your goal was!
If you missed the previous workouts, you can always have a look here.
Remember to perform every exercise with intensity for a safe and efficient workout.
IMPORTANT: This types of exercises involve almost every muscles of our body so stay focus on mind-muscle connection, which is the ability to focus the tension you create during exercise on a specific muscle or region of muscles in the body.
It's never too late to commit yourself to a new challenge, what are you waiting for?
Let's start!
Before start any type of exercise, static and dynamic, remember to warm-up 10-12Min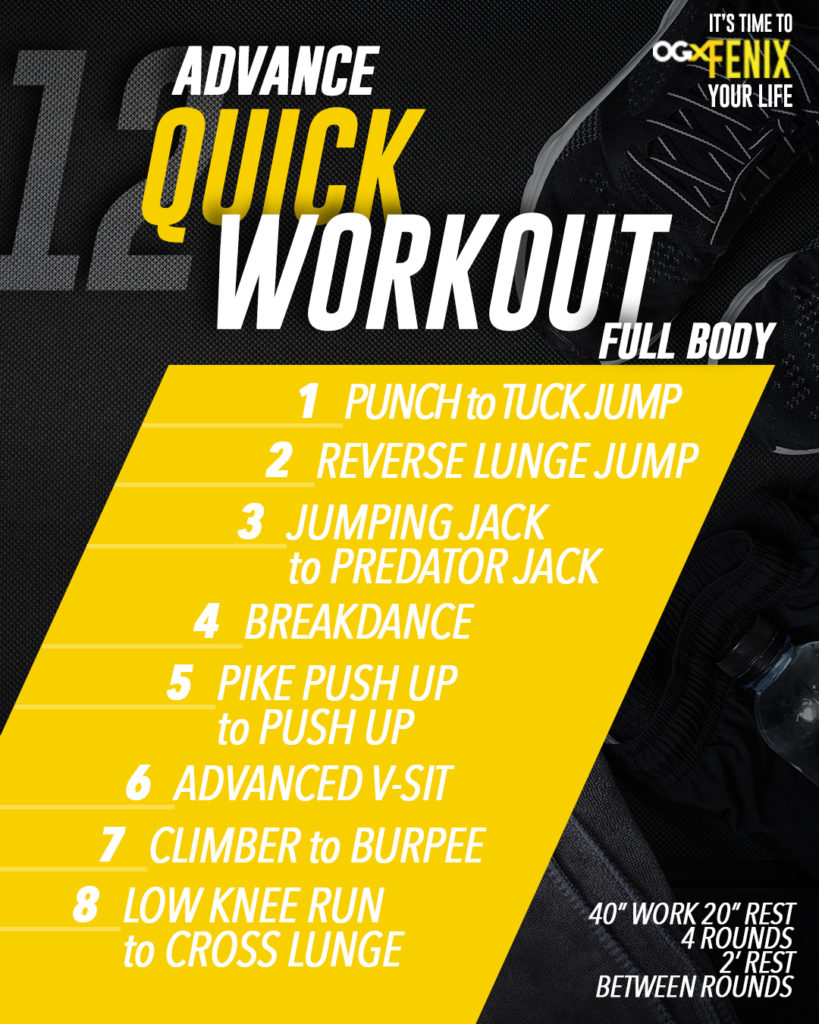 8 exercises
40 seconds of work
20 seconds of rest
Repeat the cycle 4 times
2 minute of rest between rounds
TOTAL TIME: 38 minutes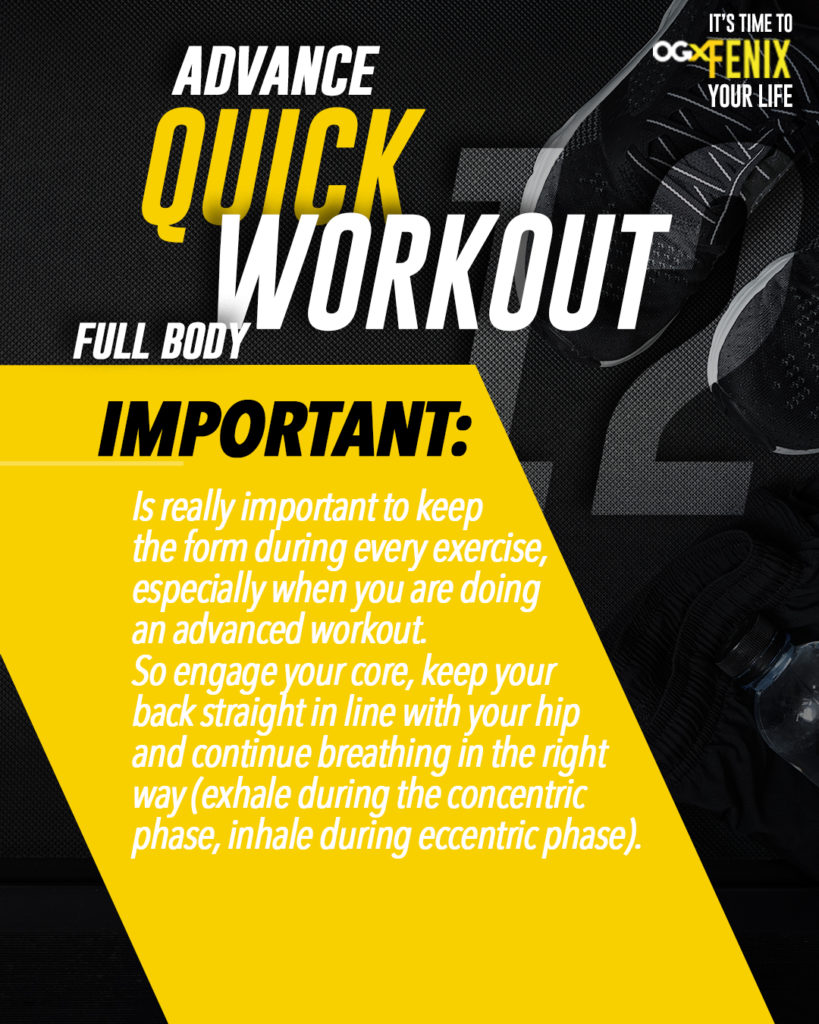 Thank you all! And remember: One Day or Day One – YOU DECIDE!