Translations: Italian | Hungarian | French | Spanish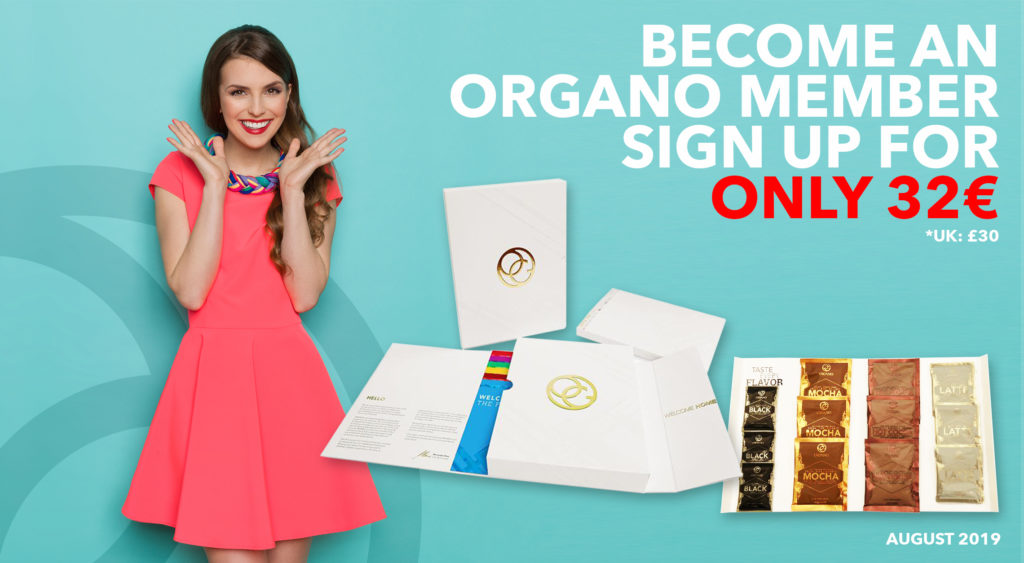 Join as an ORGANO™ Independent Distributor by purchasing a Starter Kit.
Included in the Starter Kit is a free Access for one year to your
BackOffice and your Pro Replicated website, Variety of Samples of
Coffee and Access to Wholesale Purchases.
SIGN UP FOR ONLY 32€. BECOME AN ORGANO MEMBER.
---
Unisciti ad OGANO™ come Distributore Indipendente acquistando uno Starter Kit.
Incluso nello Starter Kit avrai Accesso Gratuito per un anno al tuo BackOffice ed al tuo Sito Replicato, varietà di campioni di caffe ed Accesso agli acquisti all'ingrosso.
ISCRIVITI PER SOLI 32€. DIVENTA UN MEMBRO ORGANO.
---
Csatlakozzon Független ORGANO™ Disztribútorként a Starter Kit megvásárlásával.
A Starter Kit magában foglal egy egy éves hozzáférést a saját Webirodájához és professzionális Webshopjához, egy kávé termékminta válogatást, valamint hozzáférést a nagykereskedelmi árakhoz.

CSATLAKOZZON CSAK 32 EURÓÉRT. LEGYEN ÖN IS AZ ORGANO CSAPAT TAGJA.
---
Rejoignez-nous en tant que distributeur indépendant ORGANO™ en achetant un Kit de démarrage.
Le kit de démarrage comprend un accès gratuit pendant un an à votre
BackOffice et votre site Web Pro Répliqué, une Variété d'échantillons de
Café et accès aux achats en gros.

INSCRIVEZ-VOUS POUR SEULEMENT 32 €. DEVENEZ UN MEMBRE D'ORGANO.
---
Empieza ahora como Distribuidor Independiente de ORGANO™ mediante la compra de un Starter Kit.
El Starter Kit incluye un acceso gratuito durante un año a su BackOffice y su sitio web replicado, variedad de muestras de café y acceso a compras al por mayor.
REGÍSTRATE POR SOLO 32 €. SER UN MIEMBRO DE ORGANO.
---