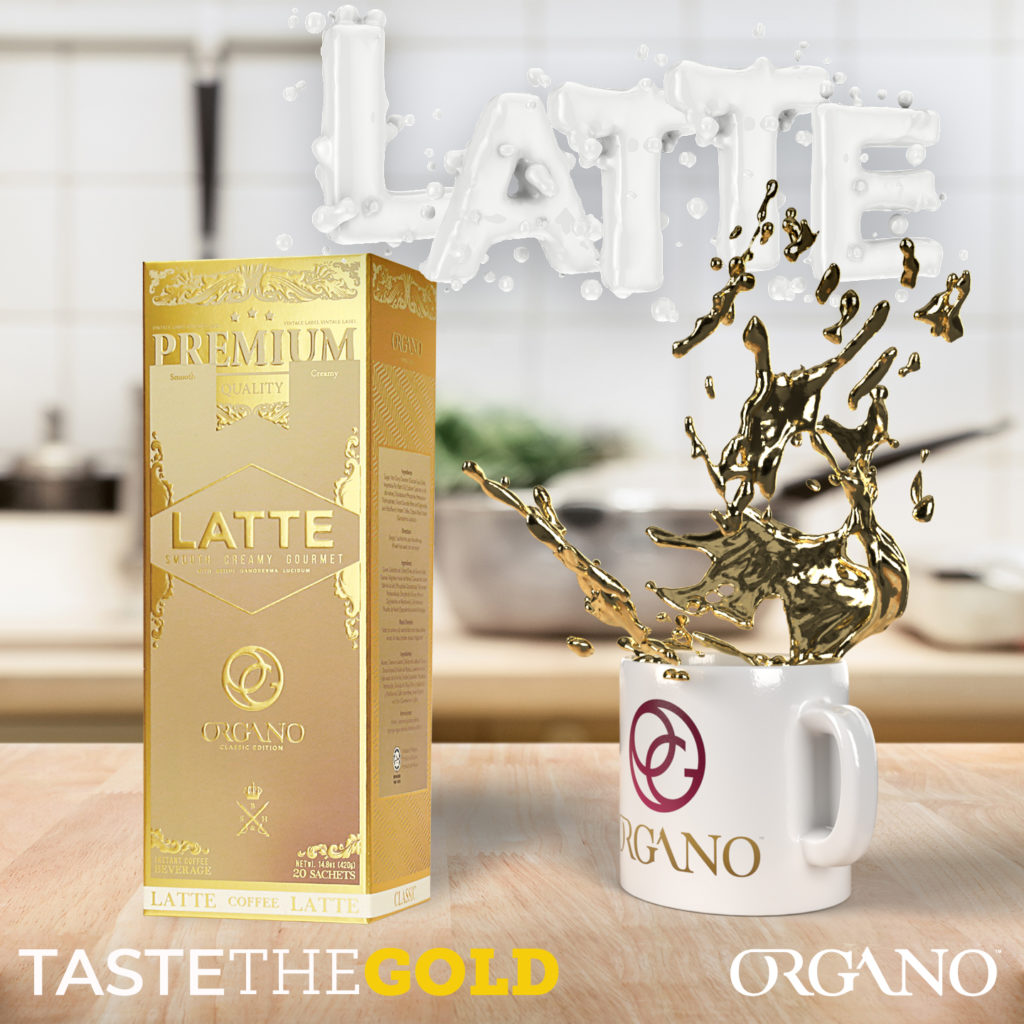 Treat yourself with robust espresso-style coffee beans blended with a sweet hint and a creamy texture that rivals the flavor of any specialty coffees in the market. Avoid waiting in line in busy coffee shops and prepare at home this Italian-inspired coffee, infused with the health protective properties of Ganoderma.
Why is ORGANO™ Gourmet Café Latte one of our favorite beverages?

Contains the perfect levels of caffeine for you to kickstart your morning with the right mental and physical energy, or power up your day at any hour.
Its mix contains the perfect balance of the most popular coffee beans in the world, Robusta and Arabica.
It's arabica beans grow at high altitudes, and are considered the finest and richest in the world. Once roasted, they add a sweet and floral scent to the mix.

Robusta coffee beans are grown in lower altitudes. For their known bold flavor, they're commonly used to make rich espresso.
ORGANO™ Gourmet Café Latte contains a non-dairy creamer, ideal for those who are lactose intolerant.
You can adjust it to have your desired texture — from light and flavorful to rich and creamy — by mixing with less or more water.

Evoques the most popular latte coffees but has less fat than other brands. It also saves you time and money by allowing you to prepare it at home in just a few seconds to enjoy all the benefits of instant coffee.
It's also infused with Ganoderma to add the healthy properties of fiber and naturally occurring antioxidants to your beverage.
It's mellow, creamy taste is the perfect companion for the cold autumn-winter evenings, and it is part of our 2018 Coffee Selection Gift Set.

---