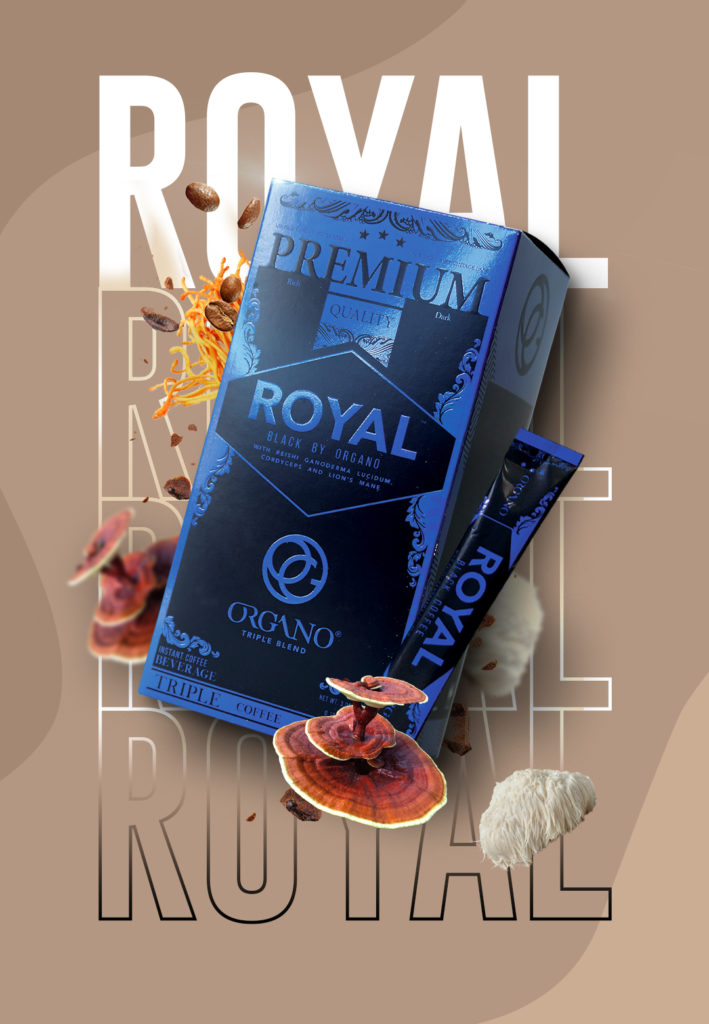 A classic with a twist. 
ROYAL Black By Organo™ not only tastes good, it makes you feel good! 
We've Included a blend of the three most remarkable mushrooms and Instant Coffee into high quality Food Supplement for a healthier and energiz- ing cup of goodness.
It's easy, it's simple… it's ORGANO™!
ROYAL BLACK PACK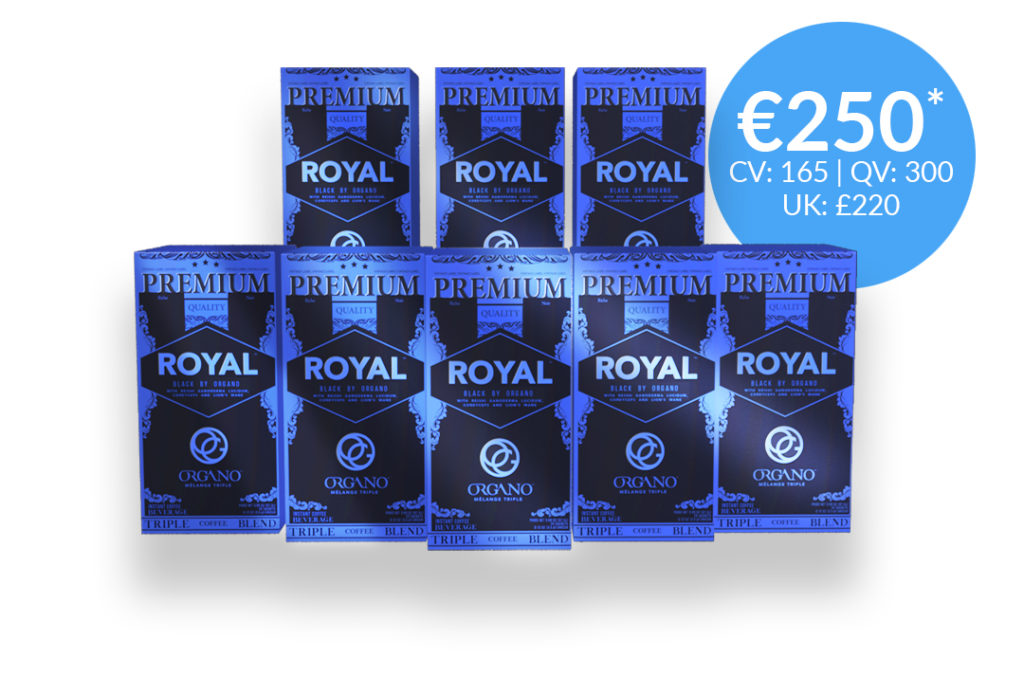 IT CONTAINS:
8 boxes Royal Black Coffee (25 sticks per box)
Gives Activation and Qualification as Advantage Consultant
SAVE 10%
ROYAL BLACK PLUS PACK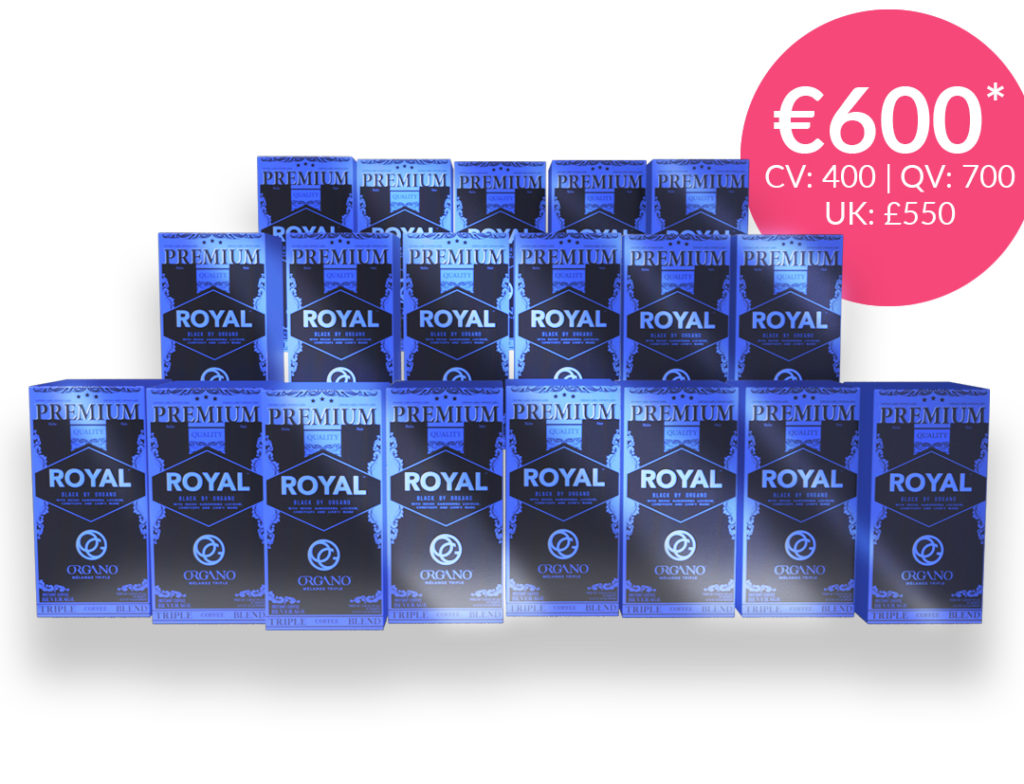 IT CONTAINS:
19 boxes Royal Black Coffee (25 sticks per box)
Gives Activation and Qualification as Boundless Consultant
SAVE 10%
ROYAL BLACK is available ONLY in: Austria, Belgium, France, Germany, Hungary, Ireland, Netherlands, Spain, Sweden and Italy.
Available in the UK starting from the 24.02.2023

Limited with stock availability
*Prices are VAT excluded
CV goes to Dual Team ONLY for New Distribution Partners