Translations: Italian | Hungarian | French | Spanish| Turkish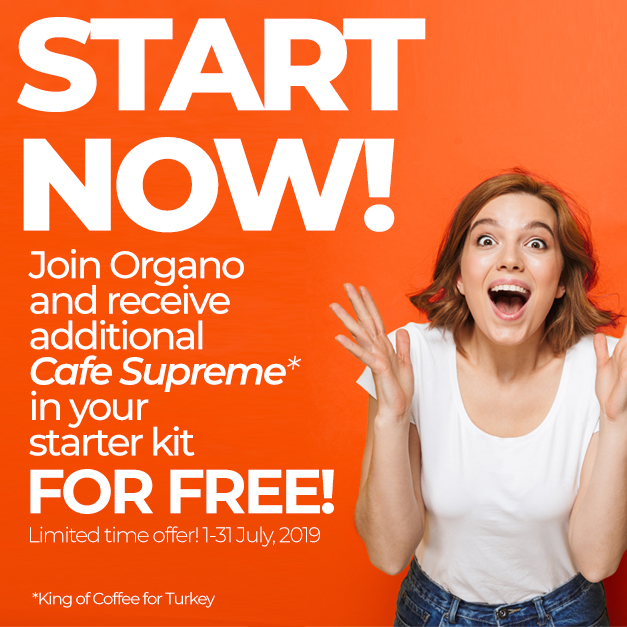 Start Now! Join Organo and receive additional Cafe Supreme in your starter kit for free!
---
Inizia Adesso! Unisciti ad Organo e ricevi un Cafe Supreme gratuitamente insieme al tuo Starter Kit!
---
Empieza Ahora! Registràte como Distribuidor ÓRGANO y obtenga un Cafe Supreme con sus Starter Kit!
---
Csatlakozzon most! Csatlakozzon az Organo-hoz és a Starter Kit mellé egy doboz Supreme kávét kap ajándékba!
---
Inscrivez-vous maintenant! Rejoignez Organo et recevez gratuitement du café Supreme dans votre kit de démarrage!
---
Şimdi başla! Organo'ya katıl ve başlangıç seti ile birlikte hediye King of Coffee al!
---