Translations: Italian | Hungarian | Czech | Dutch | French | German | Polish | Portuguese | Romanian | Slovenian | Spanish | Greek
EXCITING NEWS!
FIND GOLDEN TICKET IN YOUR PARCEL AND WIN A PRIZE!
HOW IT WORKS:
EVERY MONTH we will randomly insert 1 GOLDEN TICKET in 1 parcel PER COUNTRY. Lucky winner should get in touch with us via Customer service to claim the reward quoting Ticket number, your name and surname, delivery address with tel number and picture with Golden Ticket. (eu.events@organogold.com / FACEBOOK Organo Europe)
FREE OG KETTLE + 2 NEW PACKAGING GREEN TEAS + 2 NEW PACKAGING RED TEAS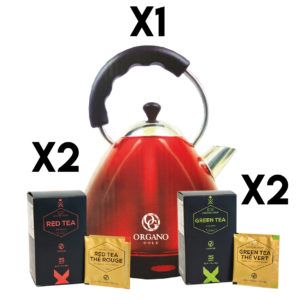 HURRY, PLACE YOUR ORDER NOW! INCREASE YOUR CHANCE TO WIN BY PLACING MORE ORDERS THIS FEBRUARY!
GOOD LUCK!
---
ECCITANTI NOTIZIE!
TROVA IL BIGLIETTO D'ORO NEL TUO ORDINE E VINCI!
COME FUNZIONA:
OGNI MESE inseriremo in modo casuale 1 BIGLIETTO D'ORO in un ordine PER OGNI NAZIONE. Il fortunato vincitore dovrà contattare il nostro servizio di Assistenza Clienti per otternere il premio, fornendo il numero del Biglietto, il suo nome e cognome, indirizzo di spedizione con il numero di telefono e la foto del biglietto. (eu.events@organogold.com / FACEBOOK Organo Europe)
BOLLITORE OG + 2 TE VERDE CON IL NUOVO PACKAGING + 2 TE ROSSO CON IL NUOVO PACKAGING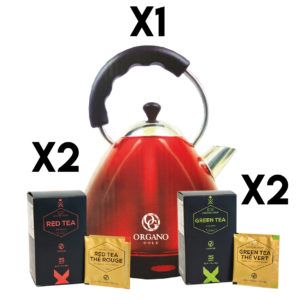 AFFRETTATI, FAI IL TUO ORDINE ADESSO! AUMENTA LE TUE POSSIBILITÀ DI VINCITA ORDINANDO QUESTO FEBBRAIO!
BUONA FORTUNA! 
---
IZGALMAS HÍREK!
TALÁLJA MEG AZ ARANY JEGYET A CSOMAGJÁBAN ÉS NYERJE MEG A DÍJAT!
ÍGY MŰKÖDIK:
MINDEN HÓNAPBAN ORSZÁGONKÉNT 1 csomagban véletlenszerűen elhelyezünk 1 db ARANY JEGYET. A nyeremény átvételéhez a szerencsés nyertesnek fel kell vennie a kapcsolatot az ügyfélszolgálattal és meg kell küldenie az alábbi információkat: a jegy száma, teljes név, szállítási cím, telefonszám és egy fotó az arany jegyről. (eu.events@organogold.com / FACEBOOK Organo Europe)
OG Vízforraló + 2 megújult csomagolású Zöld Tea + 2 megújult csomagolású Vörös Tea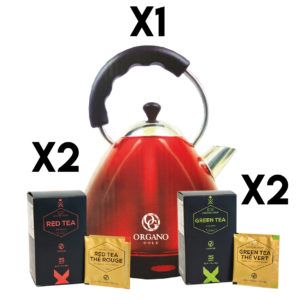 NE MARADJON LE, ADJA LE RENDELÉSÉT MOST! NÖVELJE AZ ESÉLYEIT, ADJON LE TÖBB RENDELÉST FEBRUÁRBAN!
SOK SZERENCSÉT! 
---
VZRUŠUJÍCÍ NOVINKA!
NAJDĚTE VE SVÉM BALÍČKU ZLATOU VÝHERNÍ POUKÁZKU A VYHRAJTE CENU!
JAK TO FUNGUJE:
KAŽDÝ MĚSÍC vložíme náhodně 1 ZLATOU VÝHERNÍ POUKÁZKU do jednoho balíčku PRO KAŽDOU ZEMI. Šťastný výherce by měl pro získání ceny kontaktovat naši zákaznickou podporu a uvést číslo výherní poukázky, své jméno a příjmení, dodací adresu, telefonní číslo a zaslat nám fotografii zlaté výherní poukázky. (eu.events@organogold.com / FACEBOOK Organo Europe)
ZDARMA KONVICE OG + 2 NOVÁ BALENÍ ZELENÉHO ČAJE + 2 NOVÁ BALENÍ ČERVENÉHO ČAJE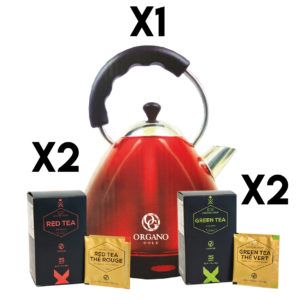 POSPĚŠTE SI, ZADEJTE HNED TEĎ SVOJI OBJEDNÁVKU! ZVYŠTE SVOJI ŠANCI NA VÝHRU TÍM, ŽE V ÚNORU ZADÁTE VÍCE OBJEDNÁVEK!
HODNĚ ŠTĚSTÍ!
---
SPANNEND NIEUWS!
VIND EEN GOUDEN TICKET IN JE PAKKET EN WIN EEN PRIJS!
HOE HET WERKT:
ELKE MAAND sluiten we willekeurig 1 GOUDEN TICKET in 1 pakket PER LAND bij. De gelukkige winnaar moet contact met ons opnemen via de klantenservice, en het ticketnummer, naam en achternaam, bezorgingsadres met telefoonnummer en foto van het gouden ticket opgeven om de prijs te ontvangen. (eu.events@organogold.com / FACEBOOK Organo Europe)
GRATIS OG-WATERKOKER + 2 NIEUWE PAKKETTEN GROENE THEE + 2 NIEUWE PAKKETTEN RODE THEE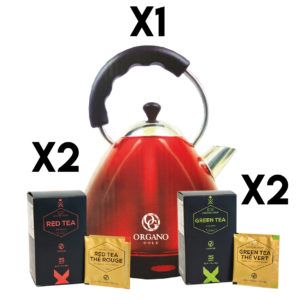 HAAST JE EN PLAATS NU JE BESTELLING! VERGROOT JE KANS OM TE WINNEN DOOR MEER BESTELLINGEN TE PLAATSEN IN FEBRUARI!
SUCCES!
---
NOUVELLES EXCITANTES !
TROUVEZ LE TICKET DORÉ DANS VOTRE COLIS ET GAGNEZ UN PRIX !
COMMENT ÇA MARCHE :
CHAQUE MOIS, nous insérerons au hasard 1 TICKET DORÉ dans un colis PAR PAYS. L'heureux gagnant doit nous contacter par l'intermédiaire du service clientèle pour recevoir le prix en indiquant le numéro du ticket, son prénom et son nom, son adresse de livraison avec son numéro de téléphone et une photo avec le ticket doré. (eu.events@organogold.com / FACEBOOK Organo Europe)
BOUILLOIRE OG + 2 NOUVEAUX PACKS DE THÉ VERT + 2 NOUVEAUX PACKS DE THÉ ROUGE OFFERTS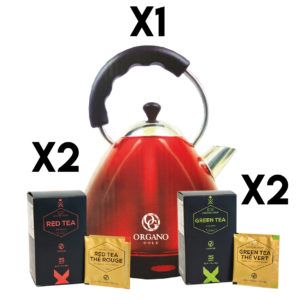 DÉPÊCHEZ-VOUS, PASSEZ VOTRE COMMANDE MAINTENANT ! AUGMENTEZ VOS CHANCES DE GAGNER EN PASSANT PLUS DE COMMANDES EN FÉVRIER !
BONNE CHANCE !
---
AUFREGENDE NEUIGKEITEN!
FINDEN SIE EIN GOLDENES TICKET IN IHREM PAKET UND GEWINNEN SIE EINEN PREIS!
SO FUNKTIONIERT'S:
JEDEN MONAT werden wir zufällig 1 GOLDENES TICKET in ein Paket PRO LAND beilegen. Glückliche Gewinner sollten sich über den Kundenservice mit uns in Verbindung setzen, um die Prämie unter Angabe der Ticketnummer, Ihres Vor- und Nachnamens, der Lieferadresse mit Telefonnummer und eines Bildes mit dem Goldenem Ticket in Anspruch zu nehmen. (eu.events@organogold.com / FACEBOOK Organo Europe)
GRATIS OG-WASSERKOCHER+ 2 NEUE PACKUNGEN GRÜNER TEE + 2 NEUE VERPACKUNGEN ROTER TEE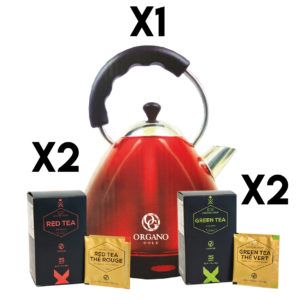 BEEILEN SIE SICH, GEBEN SIE IHRE BESTELLUNG JETZT AUF! ERHÖHEN SIE IHRE GEWINNMÖGLICHKEIT, INDEM SIE DIESEN FEBRUAR WEITERE BESTELLUNGEN EINREICHEN!
VIEL GLÜCK!
---
EKSCYTUJĄCE WIEŚCI!
ZNAJDŹ W SWOJEJ PACZCE ZŁOTY BILET I WYGRAJ NAGRODĘ!
JAK TO DZIAŁA?
KAŻDEGO MIESIĄCA losowo wkładamy 1 ZŁOTY BILET do jednej paczki W DANYM KRAJU. Szczęśliwy zwycięzca powinien skontaktować się z firmą Organo Gold za pośrednictwem działu obsługi klienta, aby odebrać nagrodę, podając numer biletu, swoje imię i nazwisko, adres dostawy, numer telefonu oraz zdjęcie ze Złotym biletem. (eu.events@organogold.com / FACEBOOK Organo Europe)
DARMOWY CZAJNIK OG + 2 PACZKI ZIELONEJ HERBATY + 2 PACZKI CZERWONEJ HERBATY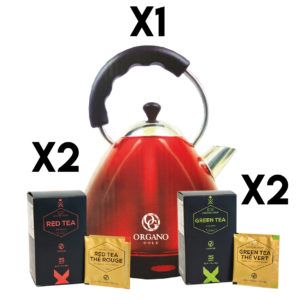 POŚPIESZ SIĘ, ZŁÓŻ ZAMÓWIENIE TERAZ! ZWIĘKSZ SZANSĘ NA WYGRANĄ, SKŁADAJĄC WIĘCEJ ZAMÓWIEŃ W LUTYM!
POWODZENIA!
---
FANTÁSTICAS NOVIDADES!
ENCONTRE UM BILHETE DOURADO NO SEU PACOTE E GANHE UM PRÉMIO!
COMO FUNCIONA:
TODOS OS MESES, iremos inserir aleatoriamente 1 BILHETE DOURADO em 1 pacote POR PAÍS. O feliz vencedor deverá contactar-nos através do Atendimento ao Cliente para reclamar a recompensa, indicando o número do Bilhete, o nome e apelido, o endereço de entrega com número de telefone e uma fotografia com o Bilhete Dourado. (eu.events@organogold.com / FACEBOOK Organo Europe)
CHALEIRA OG GRATUITA + 2 EMBALAGENS NOVAS DE CHÁ VERDE + 2 EMBALAGENS NOVAS DE CHÁ VERMELHO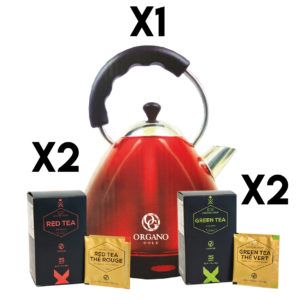 NÃO PERCA TEMPO, FAÇA O SEU PEDIDO AGORA! AUMENTE AS SUAS HIPÓTESES DE GANHAR AO FAZER MAIS DO QUE UM PEDIDO EM FEVEREIRO!
BOA SORTE!
---
NOUTĂȚI EXCEPȚIONALE!
GĂSIȚI LOZUL DE AUR ÎN PACHETUL DUMNEAVOASTRĂ ȘI CÂȘTIGAȚI UN PREMIU!
CUM FUNCȚIONEAZĂ:
ÎN FIECARE LUNĂ, introducem aleatoriu 1 LOZ DE AUR într-un singur pachet pe țară. Norocosul câștigător va trebui să ia legătura cu noi prin intermediul Serviciului clienți pentru a-și revendica premiul, menționând numărul lozului, prenumele și numele de familie, adresa de livrare, numărul de telefon și o imagine cu Lozul de aur. (eu.events@organogold.com / FACEBOOK Organo Europe)
FIERBĂTOR OG GRATUIT + 2 PACHETE NOI DE CEAI VERDE + 2 PACHETE NOI DE CEAI ROȘU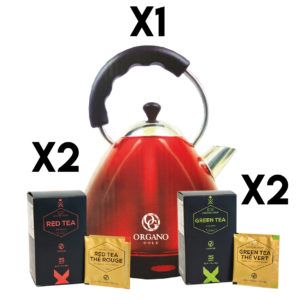 GRĂBIȚI-VĂ! PLASAȚI COMANDA ACUM! CREȘTEȚI-VĂ ȘANSELE DE CÂȘTIG PLASÂND MAI MULTE COMENZI ÎN FEBRUARIE!
MULT NOROC!
---
VZNEMIRLJIVA NOVICA!
V SVOJEM PAKETU POIŠČITE ZLATO KARTICO IN OSVOJITE NAGRADO!
KAKO DELUJE:
VSAK MESEC naključno priložimo 1 ZLATO KARTICO v paket NA DRŽAVO. Srečni dobitnik mora stopiti v stik z nami prek storitve za stranke ter zahtevati nagrado, tako da navede številko kartice, svoje ime in priimek, naslov za dostavo, telefonsko številko in sliko z zlato kartico. (eu.events@organogold.com / FACEBOOK Organo Europe)
BREZPLAČEN KOTLIČEK OG + 2 NOVI PAKIRANJI ZELENEGA ČAJA + 2 NOVI PAKIRANJI RDEČEGA ČAJA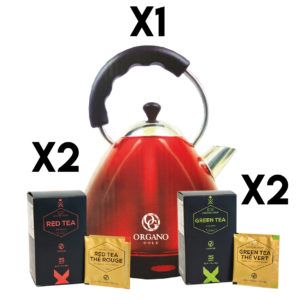 POHITITE IN SVOJE NAROČILO ODDAJTE ZDAJ! FEBRUARJA ODDAJTE VEČ NAROČIL IN TAKO POVEČAJTE SVOJE MOŽNOSTI ZA NAGRADO!
VELIKO SREČE!
---
¡NOTICIA EMOCIONANTE!
¡ENCUENTRE EL BILLETE DORADO EN SU PAQUETE Y GANE UN PREMIO!
CÓMO FUNCIONA:
CADA MES introduciremos de manera aleatoria 1 BILLETE DORADO en 1 paquete POR PAÍS. El afortunado ganador deberá ponerse en contacto con nosotros a través del Servicio de atención al cliente para solicitar el premio indicando el número de Billete, su nombre y apellidos, dirección de entrega junto con el número de teléfono y la foto del Billete Dorado. (eu.events@organogold.com / FACEBOOK Organo Europe)
TETERA OG GRATUITA + 2 LOTES NUEVOS DE TÉ VERDE + 2 LOTES NUEVOS DE TÉ ROJO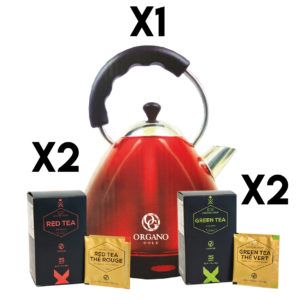 ¡DESE PRISA, REALICE SU PEDIDO AHORA MISMO! ¡AUMENTE SUS OPCIONES DE GANAR REALIZANDO MÁS PEDIDOS ESTE MES DE FEBRERO!
¡BUENA SUERTE!
---
ΣΥΝΑΡΠΑΣΤΙΚΑ ΝΕΑ!
ΒΡΕΙΤΕ ΤΟ ΧΡΥΣΟ ΕΙΣΙΤΗΡΙΟ ΣΤΟ ΠΑΚΕΤΟ ΣΑΣ ΚΑΙ ΚΕΡΔΙΣΤΕ ΕΝΑ ΒΡΑΒΕΙΟ!
ΠΩΣ ΔΟΥΛΕΥΕΙ:
ΚΑΘΕ ΜΗΝΑ θα εισάγουμε τυχαία 1 ΧΡΥΣΟ ΕΙΣΙΤΗΡΙΟ σε ένα πακέτο για κάθε ΧΩΡΑ. Ο τυχερός νικητής θα πρέπει να έρθει σε επαφή μαζί μας μέσω της υπηρεσίας Εξυπηρέτησης Πελατών για να διεκδικήσει την ανταμοιβή με τον αριθμό εισιτηρίου, το όνομα και το επώνυμό του, τη διεύθυνση παράδοσης με τον αριθμό τηλεφώνου και μια φωτογραφία του Χρυσού Εισιτηρίου.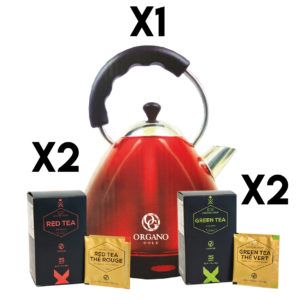 ΒΙΑΣΤΕΙΤΕ, ΤΟΠΟΘΕΤΕΙΣΤΕ ΤΗΝ ΠΑΡΑΓΓΕΛΙΑ ΣΑΣ ΤΩΡΑ! ΑΥΞΗΣΤΕ ΤΙΣ ΠΙΘΑΝΟΤΗΤΕΣ ΣΑΣ ΚΑΝΟΝΤΑΣ ΠΕΡΙΣΣΟΤΕΡΕΣ ΠΑΡΑΓΓΕΛΙΕΣ ΑΥΤΟ ΤΟ ΜΗΝΑ!
ΚΑΛΗ ΤΥΧΗ!
---