Don't worry; the taste and benefits are still the same, but now our Black Tea comes in new elegant and refined packages. So, unleash your senses with a cup of stylish, delectable, and natural tea infused with Ganoderma and discover all what it can do for your health.
ORGANO™ Black Tea
Our Traditional Black Tea offers a fresh twist on a classic taste. A perfect blend of premium tea leaves with organic Ganoderma lucidum, this is a beverage that even the most sophisticated tea connoisseur can appreciate.
✓ A perfect blend for any tea connoisseur
✓ The soothing flavor of black tea
✓Features certified organic Ganoderma lucidum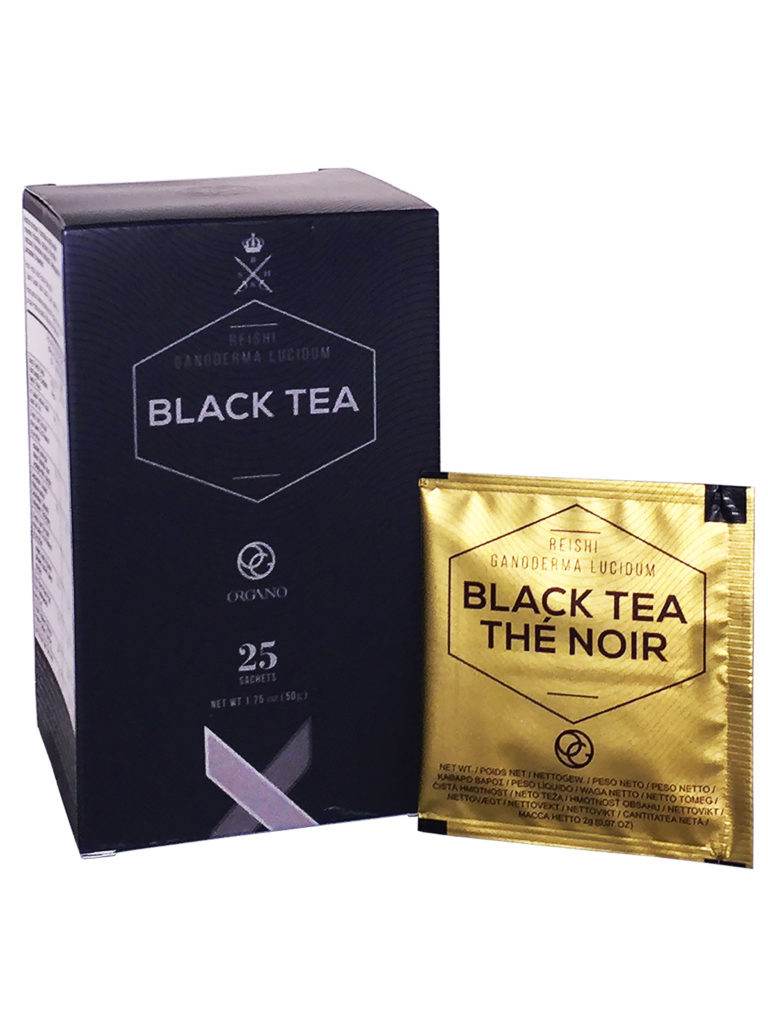 KEY INGREDIENTS
Black tea – a rich, bolder flavour of tea that is enjoyed all over the world.
Ganoderma – also known as the red Reishi mushroom, this mild flavour adds a note of depth to the tea.. Ganoderma has been used in traditional Asian culture for thousands of years. The name Ganoderma means "spiritual potency", while the Japanese name Reishi can be translated as "King of Herbs".
Are you ready to rediscover your well-known tea unwrapping it from a contemporary look? Give your classic product a twist and enhance his flavour with ginger, honey, mint or lemon, by adding some ice, or by creating amazing recipes with them!
Get your Tea in a brand new package today!
---